Location
ad+ Chartered Accountants & Business Advisors
1 Cambuslang Court
Cambuslang Investment Park
Just off M74 at J2A. Free parking at the door
G32 8FH
United Kingdom
Description
You Can Achieve 100% Of Your Business Plan Targets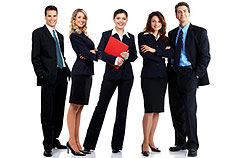 REGISTER NOW if you are determined to achieve Market-Leading Financial Performance & Talent Management within your business
FREE seminar for ambitious entrepreneurs
Tuesday, 25th November 2014
Networking lunch starts at 12:00 Noon.
Presentations finish by 2:00 pm.
ad+ Chartered Accountants & Business Consultants
Glasgow - just off Junction 2A M74. Free parking at the door.
The Right Time

ad+ have highlighted that this long drawn-out recession actually presents an excellent time for you to increase your market share by creating a template for action, which will boost the rate of growth and increase profitability within your business.

Based on extensive research our template is designed to ensure your business wins during these tough times.

If you really want to roar ahead of your competition, you must learn about, and then apply, this powerful template for improvement.

How We Help You Do This!

To get you moving quickly, ad+ will show how to analyse your business performance, and identify precisely where you must concentrate your resources to boost your bottom-line results.

Once we've completed the diagnosis of your business we'll tell you what needs to be changed and help you set targets that you can confidently reach. Together with our partners, Grow Your Co, we'll help you implement, monitor, change, and deliver.

People will be high up our list of priorities, and here's why. Many (probably most) performance gaps are caused by people issues. Worst of all, internal people issues.

• Failure to recruit the right person for the job.
• Trying to fix wrong talent choices by spending too much time on under-performing team members at the expense of your Stars.
• Failure to set the right targets and the right performance environment.
• Failure of management to follow-through with regular consistent monitoring, coaching, rewarding, and replacement to ensure delivery.
• Failure to evolve your Team based upon unique strengths.

Because this list of failures is well known, it is surprising to learn that research clearly shows that most plans are still failing because of a combination of internal resistance to change by team members, plus poor communications by team leaders. During our seminar, Grow Your Co will present some suggestions for reducing, or possibly even eliminating, those failures, and thereby boosting business results.

Grow Your Co will also explain how you can identify what is causing the people problems within your business, and how you can use their talent diagnostic process to provide a solution. Often, results can be improved by increasing the level of self-awareness and authenticity of each team member.

Another problem affecting many businesses is a lack of clarity and a lack of a true understanding on how they measure their talent. Most companies simply don't know where their true talent resides, and so this is often the starting issue and everything else follows on from there in terms of managing the people within your business.
REGISTER NOW - at the top of this page.