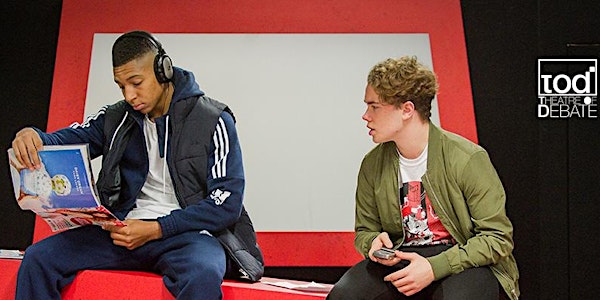 'People are Messy' Film Screening & Research Fair - Greater Manchester
Event Information
Location
The Nowgen Centre Events
29
Grafton Street
Manchester
M13 9WU
United Kingdom
Description

"This fabulous, entertaining and moving film goes to the heart of why involving patients and the public is so important to science and to society."
Simon Denegri, NIHR National Director for Patients and the Public
We are pleased to announce a local screening of 'People are Messy', a Theatre of Debate film (running length is one hour) that engages its audiences in an informed debate around patient and public involvement in health research.
The event is free and will also feature a Research Fair where you can find out more about how patients and the public can help shape and deliver improvements in health.
This is one of a series of National Institute of Health Research (NIHR) events around the country, as part of the new I Am Research campaign to celebrate International Clinical Trials Day 2017.
For the NIHR, International Clinical Trials Day is an opportunity to showcase the diversity of health and social care research, how you can get involved and the benefits it brings to patients and the public. This is exactly what the 'People are Messy' film screening and Research Fair aims to do.
To find out more about the campaign and how you can get involved, visit www.iamresearch.co.uk.
Please note, the film is hard-hitting and features some adult language.
On the day: The event will take place at The Nowgen Centre Events, 29 Grafton St, Manchester M13 9WU.
A free lunch will be provided
Date and time
Location
The Nowgen Centre Events
29
Grafton Street
Manchester
M13 9WU
United Kingdom