People & Business – Creating a Sustainable Workplace
About this event
Sustainability is now a consistent headline in the media, and ever more important when thinking about brand, culture and the footprint of a company. Many customers are now looking at a business's sustainability programme and ethos & making their buying decisions with this in mind.
It can feel confusing – what are the most important things for a business to focus on? Should it be recycling and reducing plastic usage or analysing the carbon footprint? Do you really understand what a carbon footprint is, let alone how to reduce it? How does off-setting work? What can we do as a wider business community to make positive changes?
The UN hold their Climate Change Conference in November and with this in mind, as well as all the questions above, we're joining to discuss this & more and get practical ideas for making your workplace more sustainability-focused.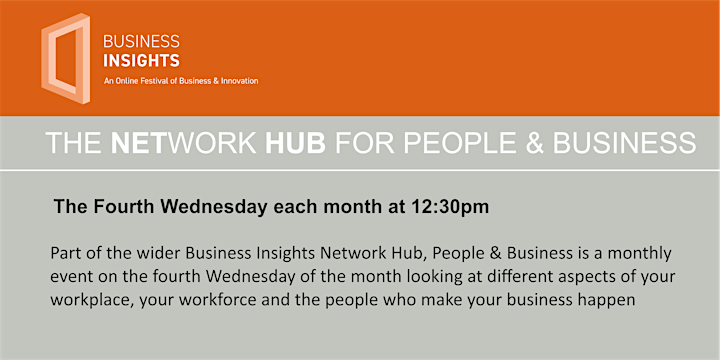 Organiser of People & Business – Creating a Sustainable Workplace
The Gloucestershire Business Show
The South Gloucestershire Business Show
Business Insights online festival of Business & Innovation
Business insights International SME network

Each of our two day festival events is a Festival of Business and Innovation, developed with the Business Community and for The Business Community.

Our Business Insights International SME Network (BIISN) is a network of Business owners, innovators, entrepreneurs from across the globe who meet on a regular basis on a digital platform to meet, collaborate, innovate and grow their businesses with other like minded people across different countries, cultures and languages.

We draw on expertise from contributors, partners and sponsors, providing a stage for innovation, collaboration, discussion, learning and business growth.

The show tackles a range of topics relevant to today's business community and welcomes businesses of all sizes and across all sectors.