Description
Agenda:
People-centered Organizational Change: Strategies for Success
29/11/16, 1.30pm – 5.30pm- Bloomsbury House, London
1.30pm Registration and refreshments

1.50pm Welcome and introductions by the Chairperson, Richard Smith
2.00pm A Case Study in People-centred Change from Sarah Coleman, Change practitioner and Consultant for Business Evolution Ltd.

•Developing personnel for change

•Traditional approaches vs Change 2.0

•Moving to a "change always on" culture

2.40pm Engaging Employees Through Change from Emma Bridger, Director at People Lab
•Find out how other companies ensure employees are engaged in times of changes

•Understand the different ways in which businesses develop skills and expertise in this area: what works and what doesn't

•Take-away some practical tools and tips to use straight away to engage your own employees during times of change

•Hear about case-studies from organisations that have successfully engaged their people through change and transformation

3.20pm Exploring the Impact of Change on people with Dr Julie Hodges, Durham University
• Consider how to use a people-centred leadership approach

• Appreciate what is involved in managing peopled during change

• Help people to understand and manage their emotional reactions to change in the workplace
4.10pm Interactive Roundtable Discussions
4.30pm Panel Discussion
Featuring: Sarah Coleman, Emma Bridger, Julie Hodges and our Chairperson.
4.55pm Chairperson's closing remarks

5.00pm Networking

5.30pm Close of Masterclass
Speaker Info: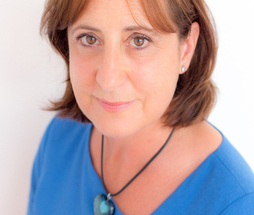 Sarah Coleman is a change practitioner and consultant for Business Evolution Ltd, advising a portfolio of clients on strategic and transformational change in the UK and abroad. Widely recognized as contributing to the people and the assurance side of change, she is much in demand as a lecturer, speaker and writer. Starting out in ICT, her career has spanned almost every industry sector. She is a Fellow and former NED for the APM, Visiting Fellow at Lincoln University (Organizational Strategy and Business Growth) and Mentor at Judge Business School, University of Cambridge. Sarah is an established author of a number of titles on change for Kogan Page and other publishers.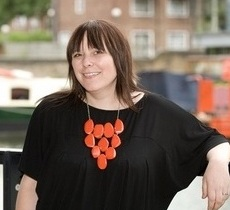 Emma Bridger is an award winning employee engagement specialist and Director of People Lab, an Employee Engagement Consultancy, working with clients worldwide. With over 18 years' experience gained in a variety of roles, Emma has designed and developed the CIPD range of short Employee Engagement courses as well as contributing to and being published within the UK Government Review - Engaging for Success. She now advises the Government taskforce on engagement as part of the "guru group". Emma is also a regular conference speaker and case studies detailing her work have been published in industry journals.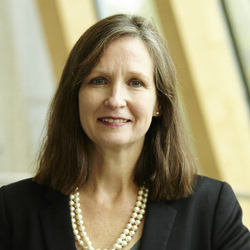 Dr Julie Hodges is an academic, author and consultant. She is currently Director of MBA programmes at Durham University Business School and a lecturer and researcher into change in organizations. Julie has a PhD in the impact of change on levels of stress among middle managers in organizations. Before entering the academic world Julie worked as a management consultant for over 20 years in several profit and non-profit organizations, including the British Council, Vertex, PwC and RBS. Julie is a founding Director of the Leading Well - a social enterprise for developing leaders in the public and third sectors.
Julie is the author of a number of articles and books on organizational change. Her books include: 'Managing and Leading People through change: the theory and practice of sustaining change through people'; 'Sustaining change in organizations', and 'Public and Third Sector Leadership: experience speaks'. Julie's next book ' Consultancy, Organizational Development, and Change: a practical guide to delivering value' which will be published by Kogan Page in 2017.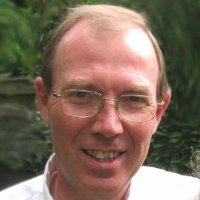 Richard Smith specialises in organisational leadership and change, and in the effectiveness of senior teams. He held senior roles in Dixon Group, United Biscuits and Lloyds Bank before establishing his consulting practice, Richard Smith Associates. Over the past 22 years he has worked with clients as diverse as Unilever, Fidelity Investments, Harvard Business School, GKN and Nestle, working on leadership and change initiatives in over forty countries across six continents. He is a Chartered Fellow of CIPD, Chief Examiner for APMG's Change Management certifications and lead author of the Change Management Institute's Change Management Body of Knowledge, as well as co-author and lead editor of Kogan Page's The Effective Change Manager's Handbook.
Terms and Conditions-
Please note that Kogan Page reserves the right to make any changes to the agenda and other details regarding this event.
This event will be recorded and material collected may be used in the promotion of future masterclasses. If you would like to be excluded from all photos and videos, please send us an email and let us know at kpinfo@koganpage.com.



Emma Bridger

People Lab

Director

Sarah Coleman

Business Evolution Ltd

Change Practitioner and Consultant

Dr Julie Hodges

Durham University

Academic, author and consultant