Sales Have Ended
Ticket sales have ended
Sorry, tickets have now sold out. Please join the waiting list and we'll be in touch should a space become available.
Sales Have Ended
Ticket sales have ended
Sorry, tickets have now sold out. Please join the waiting list and we'll be in touch should a space become available.
Description
It's the natural progression of things: knuckle down, do a great job, get promoted, or perhaps even set up your own agency. One day you find you're managing people, maybe with no formal training at all! You are now responsible for cultivating the creativity of your team, motivating them, rewarding them, ensuring they want to stick with your agency and deliver their best for you, your clients and your business.
With all that added responsibility, no doubt on top of a large existing workload, how can you be sure you're managing your team effectively?
Uniquely tailored to the design industry, this half-day course with Aliya Vigor-Robertson and Sue Shaw from JourneyHR will help you better understand and play to the strengths of your own personal management style. You'll be able to hone and develop your management skills and bring renewed enthusiasm to your role – ultimately keeping the talent in your team motivated and on board.
The workshop will cover:
Assessing your own personal management style, to develop and capitalise on your areas of strength to get the best from the people you manage

Recognising and leveraging high performing team behaviours

Taking a strengths-based approach to managing your team

The situational leadership model to maximise effective task delegation

Setting measurable objectives

How to coach your team and give constructive feedback to maximise performance
You'll leave:
With a personalised plan highlighting specific areas to hone within your management style

Equipped with new skills to confront people management challenges head on with confidence

Ready and able to start implementing your new skills as soon as you're back in the office.
In such a hectic, client-focused environment when you already have plenty on your plate, finding the time to develop your own management skills can sometimes fall by the wayside. This workshop will allow you to spend half a day exploring and developing your own personal style, enabling you to more effectively manage and lead, to get the very best out of your team.
Speaker biographies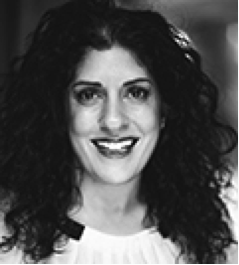 Aliya Vigor-Robertson, Founding Partner of JourneyHR
Aliya started her HR career in 1996 and co-founded JourneyHR in 2010. Aliya has predominantly worked in the communications industry reporting in at board level at Aegis Media, Naked Communications, Media Planning Group and lastminute.com. She applies commercial focus and business psychology to HR and continues to influence business owners in the marketing and communications industry on innovative people practices.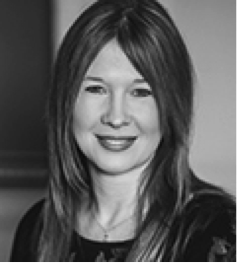 Sue Shaw, Founding Partner of JourneyHR
Sue co-founded JourneyHR in 2010 having worked as a senior talent expert with one of the largest agencies in the media world. Sue started her HR career in 2001 and now specialises in partnering with founders to drive their retention, development and engagement strategies, underpinned by rigorous HR principles and practices.
Additional information
Prices Include VAT
*DBA member traveller rate:
To make our workshops more accessible to those based outside London, we are offering a discount to individuals whose offices are located more than 60 miles from the DBA office (EC1V 9HX). If this includes you, please book using the rates above. We will then contact you to verify your postcode.
To see if your office is located more than 60 miles please click here.
When booking please provide the name of the person who will be attending the event - we will use this for their delegate badge and materials.
All DBA events and training courses are subject to standard terms and conditions which can be read in full here.
If you have any queries please email us at bookings@dba.org.uk or call 020 7251 9229.
Event image: © Dreamstime.com