People Powered Retrofit is an end-to-end whole house, energy efficiency service for able-to-pay householders.
About this event
Part of BEIS' Retrofit Supply Chain pilot programme, People Powered Retrofit is an end-to-end whole house, energy efficiency service for able-to-pay householders.
The model is based on 'community-based social marketing' utilising trusted intermediaries and institutions to engage householders, and a local economic development approach, building on existing, local capacity to upskill supply chain companies.
Now operating in its pilot phase, People Powered Retrofit has attracted significant interest from local authorities and Community Energy groups seeking to instigate new local markets for retrofit which build community capacity and wealth instead of utilising now discredited outsourcing approaches.
In this webinar, Marianne Heaslip (architect) and Jonathan Atkinson (project manager) outline core elements of model, key learning from the past 12 months of piloting and potential for replication in other parts of the UK. They are joined by Senior Researcher at the Centre for Local Economic Strategies (CLES), Jonty Leibowitz who provides a local economic development perspective and the relevance of such models to emerging Green Recovery plans.
Areas covered in the webinar
Developing local retrofit markets - opportunities and barriers
Personas and mapping - data driven approaches to new retrofit markets
Service Design approaches to owner occupier energy efficiency services
Community Based Social Marketing (CBSM) lessons from the US and Greater Manchester
Supply chain development - a networked, neighbourhood approach to training and skills
Retrofit and Community Wealth Building - the role of local authorities and institutions
People Powered Retrofit - sustainability and replication
Q&A
Read the People Powered Retrofit R&D report here.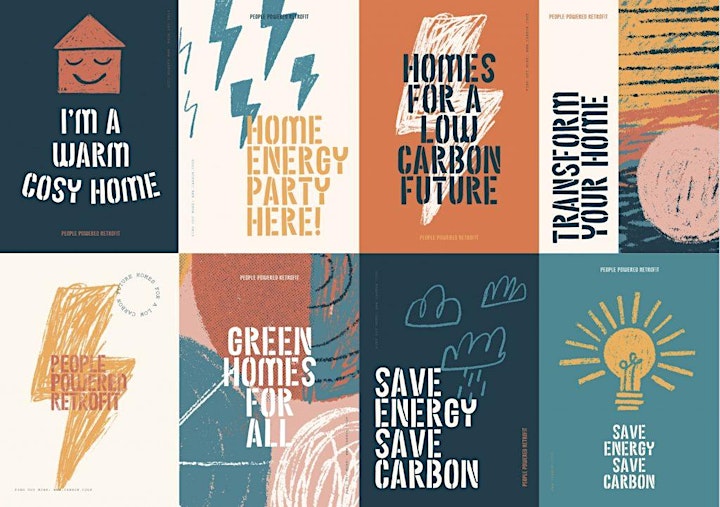 Biographies
Marianne Heaslip is an Associate Principle at URBED and an architect with interests in urban design, sustainable architecture, and participative design. She specialises in retrofit and building performance evaluation, with a particular focus on user-centred design. She enjoys making connections between technical and socio-economic processes. She is co-project manager of People Powered Retrofit, leading on supply chain and technical development.
Jonathan Atkinson is Carbon Co-op co-founder and a project manager in their Retrofit Team. He has a background in environmental science, co-operative business and radical art and design. His work at Carbon Co-op includes the development of new retrofit services aimed at householders and early adopters and the project management of large scale ambitious deep retrofit projects such as the Community Green Deal retrofit programme. He is co-project manager of People Powered Retrofit leading on Service Design and Community Based Social Marketing.
Jonty Leibowitz is a Senior Researcher at the Centre for Local Economic Strategies (CLES), working to deliver social, economic, and environmental justice in local economies. He works on advancing the community wealth building movement, having worked with a range of devolved administrations across the UK to develop progressive practice. Jonty also leads CLES' environmental justice work, and is the author of 'A Green Recovery for Local Economies' (forthcoming June 2020), a new report about how local authorities must anchor post-COVID recoveries around the green economy.
Organiser of People Powered Retrofit - a neighbourhood model for new retrofit markets
Based in Greater Manchester, we are a community energy organisation working to assist our members and the wider community to make large, significant reductions in their home enegry usage. Our work encompasses activities such as whole house retrofit, smart grid technologies and householder training programmes.