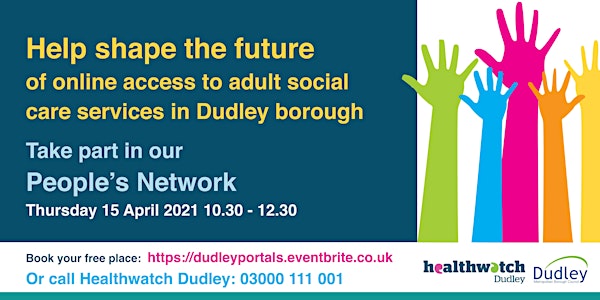 People's Network Online - Help shape access to adult social care in Dudley
Sales Have Ended
Registrations are closed
Thank you for registering. We will email you a few days before the event with further instructions and a link to take part.
Help shape online access to adult social care services in Dudley borough, at our online April People's Network.
About this event
The way people access adult social care services in Dudley borough is changing and we want you to be part of the journey.
New online portals are being developed to help people with Internet access, quickly and easily find the information they need.
Perhaps you have needed to call the Dudley Council adult social care access team to:
Find a care home for a loved one
Get information about equipment or adaptations to help someone to live more independently at home
Get help with daily tasks such as dressing, cooking or going shopping
Arrange an assessment for yourself as a carer or for someone who has care and support needs
Get information about financial assessments and contributions for packages of care
Find out about community alarms or other Telecare services
Tell someone about a concern that has led to a safeguarding referral
Enabling people to easily find information and refer into services themselves online, should mean shorter waiting times as you will be able to find out about and register for services and get help and support at a time that best suits you.
Online portals will also free up the Access to Adult Social Care telephone team to deal with more complex queries.
The telephone service will remain for people who do not have Internet access.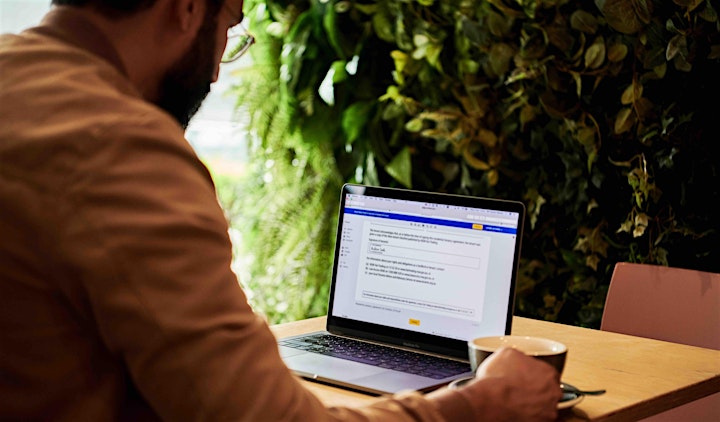 We want to help to make sure that the new system is simple to navigate, is accessible and uses clear language that is easy to understand.
This is where we need you
At our event Dudley Council will:
Share their vision of what a new online portal can do.
Show us some examples of systems that are being used by other local authorites.
Explain what council officers need the new system to be able to do.
Listen to your feedback and ideas, to make sure that the new online portals work for everyone who needs to use them and put local people at the centre - right from the beginning of the journey.
Your views, experience and ideas can help to make sure that the new Dudley adult social care online portal works for local people now and in the future.
Put the kettle on and join us, your views can make a difference!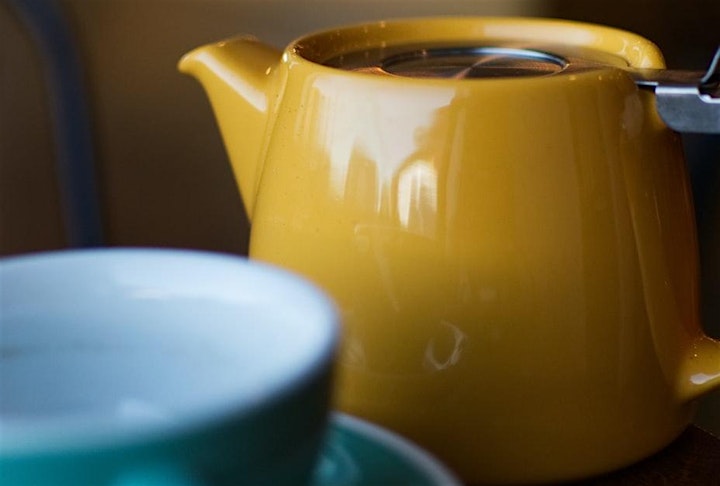 When and where?
10.30am - 12.30pm Thursday 15th April 2021
Your sofa or kitchen table
Book your place
After you register we will email you a meeting link a few days before the event.
Our event will take place using Zoom and this link tells you how to join a meeting but if you get stuck, let us know before the 15th and someone will get back to you to talk you through things and to have a practice run.
Thanks for getting involved!
Dudley Council provides adult health & social care support services in Dudley borough helping local people and those they care for to stay independent, healthy and have a better quality of life.
Healthwatch Dudley listens to what people like about services, and what could be improved. Tell us about your experiences and we can share your views with those with the power to make change happen. We can also help you to find information to access the support you need. There is a local Healthwatch in every area of England.