Location
Kultfabrik (at the entrance ask for Werk1 München)
6 Grafinger Straße
81671 Munich
Germany
Description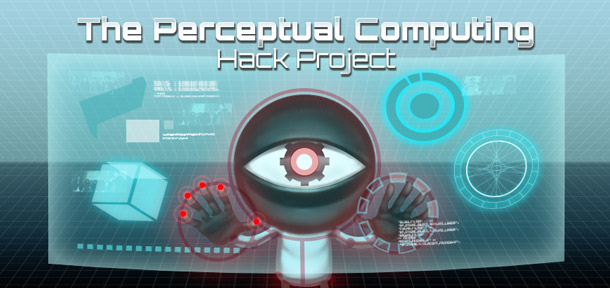 Perceptual Computing - Workshop and Hacknight in Munich
Get trained and create innovative applications using close-range hand and finger tracking, speech recognition, face analysis, and augmented reality! €4.500 in prizes to win in Germany and $100.000 during the worldwide Perceptual Computing Challenge
What ?
Join us for a workshop and a hacking competition dedicated to Intel® Perceptual Computing SDK, work with other talented developers and advance the world of computing.
You can bring a fresh new idea or existing apps and code to the hackathon, but keep in mind that your prototype will be judged only on what you've built during the hack.
In order to help you develop great prototypes, we're organizing a workshop. This is designed to get you started with the technology, answer your questions and help you prepare for the hackathon. If you have an idea for a great app, bring it to the workshop - we'll review and help you submit it to the ongoing Perceptual Computing Challenge for a chance to win $100k. Deadline for submitting to the Challenge ends June 17th, so this is your chance to get the skills and training you need to win.
When ?
Workshop : June, 8th, 2pm-7pm : Hands-on Perceptual Computing SDK, familiarize yourself with all the tools you need to build quality app, or to integrate the possibilities in your current app, then find and submit your ideas to the Perceptual Computing Challenge
Hacknight : June 22nd, 1:30pm- June 23rd, 3pm : 24 hours straight of code to build quality app, or to integrate the possibilities in your existent app, using gestures, voice control or face recognition... Be one of the 3 best apps to win prizes
Where ?
From the entrance of Kultfabrik on Grafinger Straße 6, 81671 München, go on the left then after the Q club, turn on the right, you'll then see Werk1 München indicated.
Prizes :
$100.000 for the winner of the worldwide competition
€2.500 for the Best app
€1.000 for the Most Innovative app
€1.000 for the Best User Experience app
Prepare yourself to code !
We'll provide the following :
- Hardware support, i.e. Creative Interactive Gesture Camera Kit
- Engineering support
- Food and beverages
- Support and Encouragement!
A cool video about Perceptual Computing :