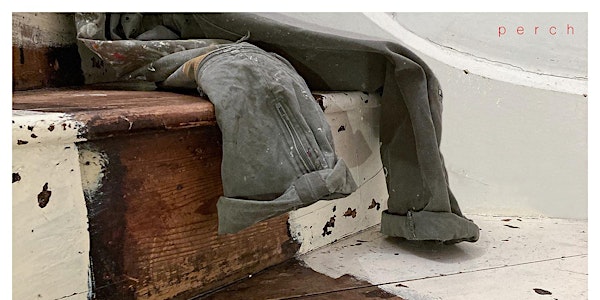 Multiple Dates
perch September 2021. final dates for the Henry Street live event
perch is a solo for Katye Coe, performed at her home for two people at a time. It is an adaptation of an existing work, perch by Amy Voris.
About this event
Together, and over many weeks, Katye and Amy have adapted the work to Katye's home environment.
perch is a dance about temporary states and locations and the movement in-between these things. It is about the process of building a home for the future -- of homing -- while feeling haunted by the past. First and foremost however perch is a practice, performed regularly by one person, for a place. The movement score shifts between states of groundedness and innervation and hovers over the transitions which link them. With each practice the work bears witness to its immediate conditions and, in so doing, with each practice the work subtly adapts and evolves. In this way, the 'form' of the work offers a means of simultaneously practicing holding on to and letting go of what is known about the work and the world that it moves through.
Organizer of perch September 2021. final dates for the Henry Street live event