Mindset and Performance - increase lateral thinking and perform better at work!
About this event
Join two experts sharing their tried and tested strategies for increased performance and wellbeing!
Do you need to press the reset button?
Do you want to get your body and mind into a peak state again?
Do you want to help your body prepare better for stress and recover quicker?
Let's do this!
Dr Vikki Barnes, clinical psychologist, and Carola Becker, nutritionist and fitness instructor, will be at the beautiful Pig at Combe to host a small group of people - enjoy nutritious food and conversations about how nutrition and the science of positive psychology impact your brain performance and wellbeing!
'Reminded this week that to be the best leader I can be for my people, that taking some time to reflect, recharge and recalibrate is not an investment in me but them too. Great day of learning about nutrition for performance, positive psychology and the joy of learning, often forgotten as we are so busy being busy. Thank you, Carola and Vikki, for a great day absorbing your knowledge and wisdom in beautiful surroundings'
– Alison North, Director Internal Operations, Somerset West and Taunton Council
The best part for us with these retreats is not just the inner work, that of course will be profound, but the network and connections that happen. You may meet some valuable contacts!
This intimate group day will be focused on helping you develop your very own way of living and thinking - with lots of ideas to take away and implement immediately.
If you can't join us at The Pig Hotel on the day, there are discounted tickets available to follow our talks live via zoom. We are looking very much forward to seeing you!
Agenda:
10:00 arrival, healthy snacks and networking
10:30 Dr Vikki Barnes: Positive Leadership and how to support the promotion of happier, healthier and more productive workforces
11:30 Carola Becker: From Fluffball to Pragmatism - feed your body and brain for best performance
12:30 delicious lunch and conversations
13:30 Join us and explore the kitchen garden at The Pig At Combe
14:30 Dr Vikki Barnes, Carola Becker: Practical tools that enhance mental agility, connection, and productivity
15:00 Wrap up and Goodie Bags :)
15:30 Teas, coffees, and networking
16:00 End of official programme - or, if you like, come with us for a walk and explore the grounds of The Pig!
'As a business owner and single Dad, it was a precious opportunity to relax in stunning surroundings and focus on my own health and wellbeing. Spending time with you both, I learned a huge amount about how to invest in my physical and mental wellbeing which I fully expect will help me be a more inspiring leader and father. You both have so much expertise and passion for what you do and the insights you have shared with me will be priceless.
- Andy McCreadie, Managing Director, Sandler Training
If you have questions about the event or ticketing, please get in touch:
info@life-is-good.co.uk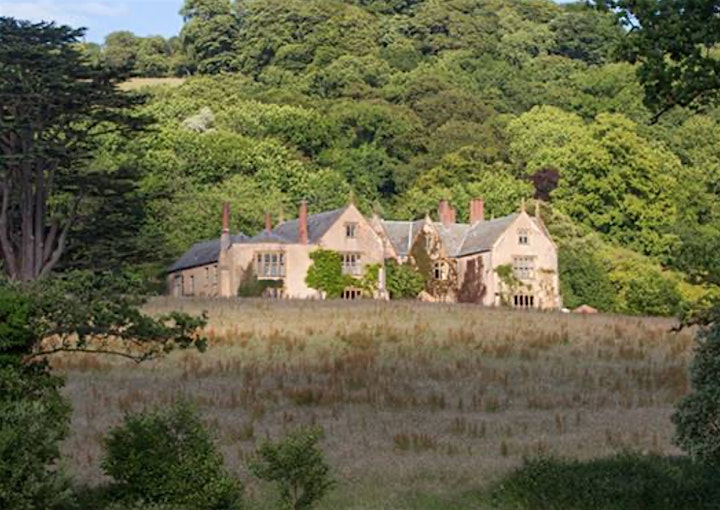 Organiser of Performance and Mindset Event
Dr Vikki Barnes, Clinical Psychologist and author; and Carola Becker, Nutritionist and Fitness Instructor
Vikki and Carola are experts in their fields with years of experience working with individuals as well as corporate clients. They have teamed up to bring wellbeing to leaders, teams, and organisations. Both are well-known international speakers with a passion for science-based wellness, unique style, and instinctive enthusiasm about wellbeing.
Besides sharing their expertise at corporate away days and leadership meetings, they run global wellbeing retreats in amazing places.
Find more about Vikki's and Carola's work on their websites:
www.carolabecker.com www.drvikkibarnes.com