Performance Day: Indian Music Recitals

Sunday, 4 November 2018 from 10:00 to 13:00 (GMT)
Event Details
About
Tabla Works welcomes you to Stephens House and Gardens for our second Performance Day of the year held for the benefit of students of Indian music. This event represents a fantastic opportunity for those who learn vocal, harmonium and tabla to play live pieces in front of an audience of fellow students, friends and members of the public. Performance days have been running for over 7 years and in that time over 50 Tabla solo pieces and 100 vocal compositions of all types of genre have been played by absolute beginners through to advanced players.
The atmosphere is informal, comfortable, relaxed and friendly and many students have benefited immensely through regular attendance.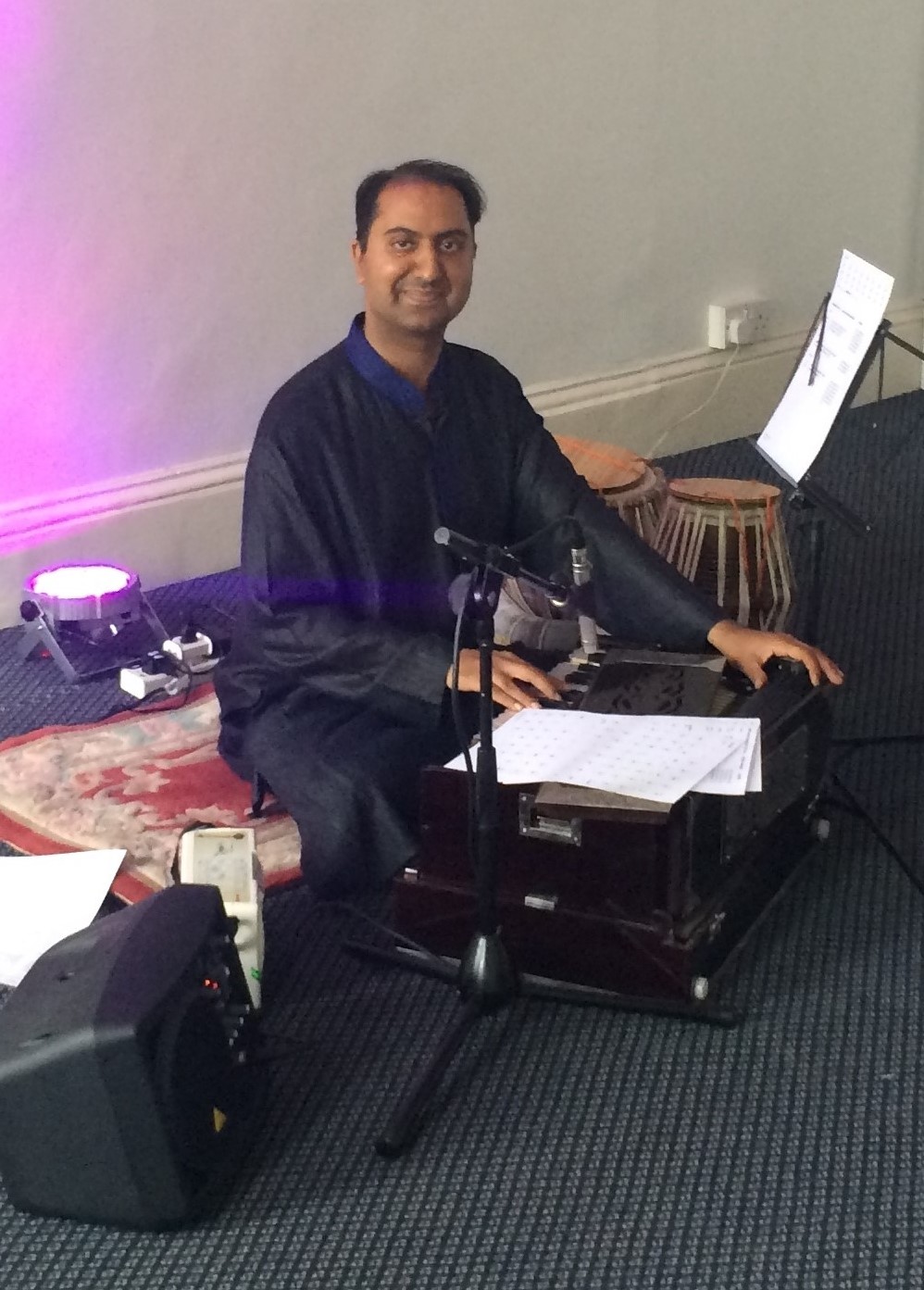 Aim
This event is organised by Sulekh Ruparell, professional Indian musician and creator of Tabla Works. It's aim is to provide a platform for students to gain valuable live performance experience that is hard to develop in lessons alone. Sulekh believes that having the opportunity to perform regularly gives students of all ages and ability a very real sense of achievement.
Not only can it be rewarding, but students have also found that regular performances give lessons more purpose and help them to focus on continuously developing their music.  
Performance days are also a time when you can meet like-minded students and listen and learn from each other.
Schedule
The format of the Performance Day is as follows:
Part 1  10.00am-10.10am Alaap by Sulekh Sulekh will begin with an 'Alaap'  which is a non-rhythmic vocal introduction in a Raag (scale in Indian music). It's a chance for everyone to join in and acts as a warm up. 
Part 2  10.15am-11.15am Student performances Students perform a variety of vocal, harmonium and tabla compositions of their choice.
Part 3 11.15am-11.35am Kathak Dance during Interval where tea/coffee and refreshments will be provided 
Part 4  11.40pm-1.00pm Student performances  students the chance to accompany.
Past performances
Over the previous 8 years, students have played a number of wonderful pieces. Watch the compilation video for an idea of just how fantastic some of the performances have been.
Students perfoming at previous Performance Days 
What's special about the Performance Day?
Sulekh's belief is that playing live is integral to the ongoing musical development of a student. The fact that there are not enough outlets for students of Indian music to perform makes these events quite unique. But playing live is, of course, not only about the performer, but about the experience enjoyed by the listener too. So even if the student doesn't want to play a piece, simply listening to others can be both motivating and fun and these are key aspects of learning an instrument. Furthermore, the creation of a musical environment where students can learn from each other and enjoy playing and discussing music with people who share a common interest cannot be replicated in individual classes.
Who can attend?
The Performance Day is open to all students and enthusiasts of Indian music, regardless of age and ability. If you have never had a lesson with Sulekh, but wish to play a piece, then you will be most welcome to do so but you will need to send your name, email and a contact number by Sunday 23rd September 2018 to Sulekh (subject line: Performance Day 2018) to easternmusic@gmail.com. We will then get in touch with you to finalise your request.
About Venue
Stephens House and Gardens is a grade 2 listed Victorian building. The Study Room, where the Performance Days are held, is fully carpeted and overlooks the extensive gardens that surround the property. Beautiful, quiet and easily accessible by road and public transport and with plenty of free parking on site, Stephens House and Gardens is the perfect setting to listen to a Sunday morning of Indian classical music. More details of the venue can be found here. 
Tickets and Refund Policy
Performing Students
All performing students are encouraged to purchase early bird tickets which are available at a discounted price of £17.00 including booking fee. The cost will be £20.00 thereafter. Please note that early bird ticket sales for performers will close on Sunday 21st October at 5pm. Final entries for performers is 5pm on Sunday 21st October. No entries will be accepted after 21st October.
Attendees
Non-playing students, friends and relatives are also welcome to attend at a discount price of £10.00 early bird. These tickets will be available until 5pm on Sunday 21st October. Thereafter, tickets will be £12.00 until Friday 2nd November when all online tickets sales will close. Tickets are £15.00 on the door. Please note that Under 16 tickets are £5.00 and are available online as well as at the door and children under 5 go free.
Please note that refunds will not be available under any circumstances.
Parking and Refreshments
Parking is free at the venue. Light refreshments including tea, coffee and soft drinks will be provided. Attendees are not allowed to bring their own food or drinks inside the venue.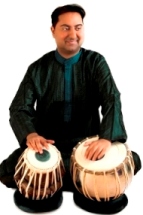 Contact
Should you require any more information about this event,  please feel free to contact Sulekh at easternmusic@gmail.com or call directly on 07748655362.
I very much look forward to seeing you there
Sulekh Ruparell
When & Where

The Stephens Room
Stephens House and Gardens
17 East End Road
N3 3QE London
United Kingdom


Sunday, 4 November 2018 from 10:00 to 13:00 (GMT)
Add to my calendar
Organiser
Tabla Works Limited is a growing e-commerce venture which began in April 2015 and specialises in the promotion of Indian classical music by providing professionally recorded downloadable music lessons, high quality instruments for purchase and sponsoring events that help to promote the awareness of Indian music. Director Sulekh Ruparell is an expert Harmonium accompanist, singer and Tabla player with over 20 years playing experience. 
Tabla : A Beginner's Course was released by Sulekh in April 2015. In 10 simple, easy-to-follow lessons, he has created the first ever downlaodable Tabla course which makes it possible for anyone, anywhere in the world to learn authentic Tabla. The first lesson is absolutely free here along with several free instrctional videos here to get you started. You can also view all the latest videos on the dedicated Youtube channel and keep up with all the latest information on the Tabla Works blog. It is a truly revolutionary way in which Indian music can be learnt.
Buy and Download the Tabla Course here.