Description
We have developed a seminar on performance management for Japanese managers as an open seminar, based on our popular in-house workshops.
This seminar is designed for any Japanese expatriate manager who has line management responsibility and has to give annual performance reviews to European employees.
The training will be conducted in Japanese with examples and interactive exercises in English.
Topics:
The importance of informal communication. How to do "small talk" while still respecting prviacy and avoiding discriminatory language and behaviour.
Situational leadership - adjusting your leadership style and motivational skills in a diverse European workplace.
Performance management - how to ensure accountability for you and your team with effective performance reviews and constructive feedback.
Comments we have received about this seminar:
"This seminar was the best I have ever received in the Bank"
"It was helpful to improve my management style and regular communication with team members. Also helpful to make performance evaluation process more effective"
Very good session and I would like to utilize some advice we had today"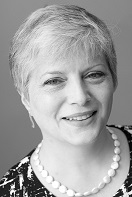 Trainer: Pernille Rudlin