Description
The Guru Performance Institute's 'Performance Nutrition Update' series of 1 to 2-day events are for current and aspiring sport and exercise nutrition practitioners working or looking to work with elite, professional and/or recreational athletes. A series of these events, with different speakers and topics, have been planned for 2019-2020 with this being the next event in this new series to take place on November 9th 2019 at the Park Plaza Victoria Hotel in London (UK). The unique theme of each event is to translate and deliver to the attendees cutting-edge evidence-based sport and exercise nutrition science (usually by the very researchers doing the science) that is relevant to supporting expert professional practice.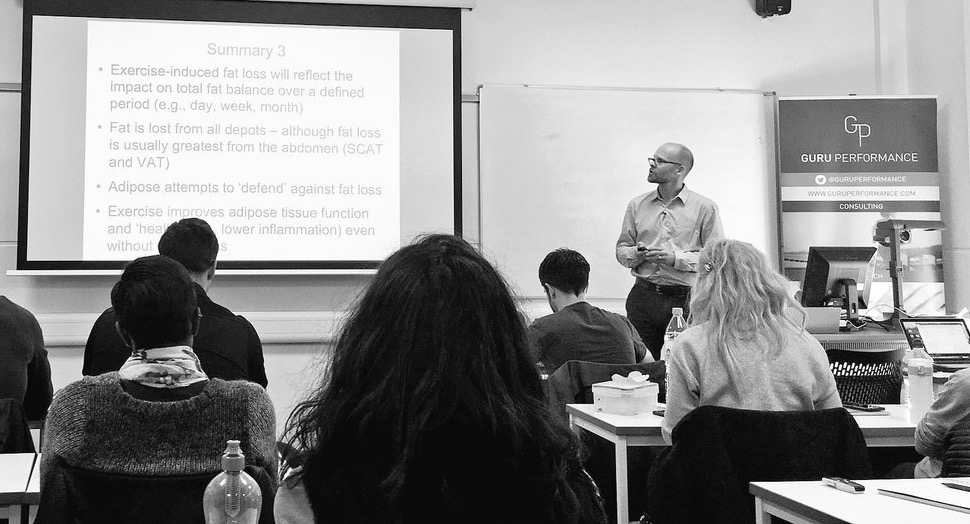 Speakers:

We are just finalising the details with some amazing speakers and will confirm as soon as possible. (If you already have reserved your place/bought your ticket, we will send you and email with updates as soon as they become available.
Event Format:
A variety of 45 minute presentations on topics relevant to applied sport & exercise nutrition and related to the presenters' expertise, who typcially conducts research and is published in the area and/or is a successful practitioner working at the higest level in the area (i.e professional team, elite/pro athletes, olympics, private practice etc).
Every presentation is followed by a 15 minute Q&A session, moderated by Dr Laurent Bannock, between the attendees and the speaker(s), affording a unique opportunity for direct interraction with a leading expert for specific questions relating to the attendees personal and professional intrerests.
Each presentation, but not the Q&A session, is filmed and will be made available to the attendees for post-event reviewing along with PDF handouts.
Certificate of Attendance:
A PDF certificate of attendance will be e-mailed to all attendees after the event (upon request). This event will provide 7 hours of CPD credits.
Food and Refreshments:
Water will be available to all attendees. No food will be provided. Food and snacks are available nearby the venue, at thre many coffee shops & restaurants and at the train station across the road.
Cost and Ticket Types:
Limited Number of Tickets Available!
Guru Performance Institute currently enrolled "blended learning"* student: FREE
Guru Performance Institute currently enrolled "online only" student: £85.00
Guru Performance Institute currently enrolled "Diploma for Performance Nutrition" student: £85.00
Guru Performance Institute graduate: £95.00
All other attendees (students from other institiutions, sport scientists, PTs, RDs, RNutr, SENr etc): £120.00