Description
DO YOU WANT TO GET MORE FROM YOUR PERFORMING CAREER?

Find the power in knowing your 'Brand'

LEARN THE TRANSITIONAL VALUE OF YOUR SKILLS AND HOW THEY WILL HELP YOU TO GET WORK NOT ONLY AS A PERFORMER BUT IN OTHER AREAS OF THE INDUSTRY AND BEYOND


Here's why you should attend the Performer Branding and Further Development masterclass:


Focus on the business side of 'show business' and help define your brand and gain confidence in that brand and you as a product


Explore and learn how to use social media effectively. Much like having to do your tax as a freelancer, Social Media is now a 'must' for your career, so stop putting it off and learn the do's and don'ts


Understand the basics of social media analytics


Learn about social media tools that will save you time with scheduling and content creation


Tap into your brand and body of work to produce content that is eye-catching to directors and agents and we will help generate ideas so you always have content that is easy to share and make your #actorslife more lucrative


Look at the skills that you have already learnt as a performer and find the transitional value in them and how to apply these skills to other areas of employment. Helping to find and maintain that 'performer buzz' when you are not performing.

...and much more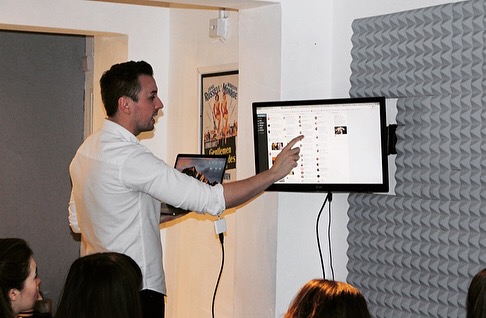 Testimonials from previous Masterclasses:


"I loved the way he designed the workshop, it was very clear and has really helped me see clearly which areas I need to work on."

"I felt totally inspired from the get go and my mind never wandered once because Jamie made everything so relevant and helpful"

"Jamie is incredible and so personable. All information was incredibly new and benefical, I didn't want it to end"
"It was well designed to all areas which I could related my work and career to"