About this Event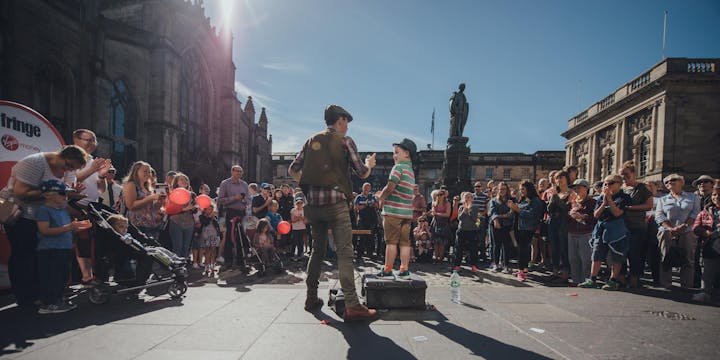 Creative Informatics is hosting four workshops during the 2019 Edinburgh Festival Fringe with the aim of helping the Edinburgh Festival Fringe Society to devise a comprehensive and robust Performers and Creative Teams Survey in 2020.
This will seek to examine the cost (for and on) and value of the Fringe for performers and creative teams. This piece of work seeks to build on the Cost of Edinburgh survey done by Claire Stone in 2018. The main study will take place during and after the 2020 Fringe but we are really keen to work with you, 2019 companies and performers, to ensure that we are looking into the right areas, asking questions that feel relevant to you and supporting you ahead of the 2020 Fringe to be able to feed into the survey and the data collection in a meaningful way.
These workshops will be facilitated by the Creative Informatics team, in collaboration with Edinburgh Festival Fringe Society and Claire Stone. No advance preparation is required and we will provide refreshments at all sessions. Places are available on a first come first served basis. Please share this with your networks and most importantly come along and help us to gain a better understanding of the cost and value of this festival so that it can be made s positive a place to present work as possible.
So if you are an actor, director, producer, designer etc, please sign up to contribute to this research.
Image credit: David Monteith-Hodge
About Creative Informatics
Creative Informatics is a new partnership between the University of Edinburgh, Edinburgh Napier University, Codebase and Creative Edinburgh, that wants to help creative practitioners, start-ups and cultural organisations explore how innovative approaches and uses of data can transform, inspire, and inform their work.
Funded by the Creative Industries Clusters Programme managed by the Arts & Humanities Research Council as part of the Industrial Strategy, with additional support from the Scottish Funding Council. The programme is part of the City Region Deal Data Driven Innovation initiative.
https://creativeinformatics.org/