Description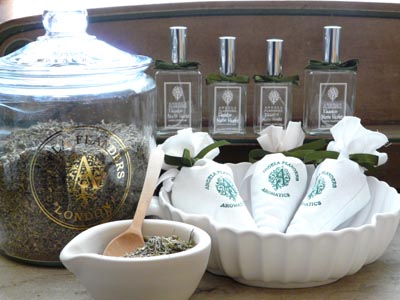 Perfuming the Home - Fragrant Sachets and French Moth Herbs.
Join us for a practical workshop with East End Perfumer, Angela Flanders, and discover how to create fragrant sachets for use in the home.
Angela will be focusing on the history of the use of herbs in the home, giving you practical tips to bring this age old tradition up to date. Recipes for fragrant sachets, and an insight into the blending of her famous French Moth Herbs which have developed a loyal following since their launch in 1991, will be included.
You will leave the workshop event with two fragrant sachets of your own to take home, along with a practical tip sheet. Afternoon tea will also be served and is included in the ticket price.
£20 per person to include the above and £10 off purchases over £30 at the event.