Description
Join Elaine Hanzak and Mark Williams for an afternoon dedicated to perinatal mental health.
By attending this event, you will become more aware of perinatal mental health and how it can affect families and gain a deeper understanding of the signs and symptoms to look out for, in the partner and infant, as well as the mother.
You will also learn more about treatments, resources and information at a global, national and local level, and learn about the key aspects that may need additional support if another preganancy is considered following perinatal mental illness.
Attendees will also be inspired to make a positive difference to the mental health and wellbeing of themselves and the people in their care, and increase their personal and professional communication and language skills.
There will also be a small number of stalls representing charities and local services relevant to perinatal mental health.
About Elaine Hanzak
Elaine was a happy, efficient, organised pregnant woman who had no idea that the arrival of her much-wanted son would result in her spiralling through various levels of postnatal illness into puerperal psychosis. Once she recovered, she decided to challenge the stigma and provide hope to those who may also become ill.
Her book 'Eyes without Sparkle – a journey through postnatal illness' (CRC Press 2005) has literally been a lifesaver. She resigned her teaching career to follow her passion of perinatal mental health and has spent 11 years speaking, writing, learning and sharing knowledge with many audiences. Her latest book 'Another Twinkle in the Eye – contemplating another pregnancy after perinatal mental illness' (CRC Press 2015) has been described as 'the best book on the subject of perinatal mental illness' and is 'already working miracles'. The BMA rated it as 'highly commended for outstanding contribution to medical literature' in their Book of the Year Award for 2016. Elaine regularly appears in the media and has spoken to many audiences over the years.
For more information, see her website www.hanzak.com
Contact: elaine@hanzak.com Tel: 07762 148183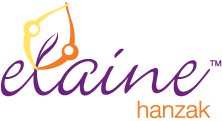 About Mark Williams
'International Fathers Mental Health Day' Founder Mark Williams is well qualified in mental health through his personal experience of panic attacks and postnatal depression following the traumatic birth of his son; a mental breakdown in 2011; living with ADHD and the extensive training he has undertaken. He also experienced the difficulty of trying to support his wife Michelle, who suffered severe postnatal depression while being unwell himself.
Mark trained in Perinatal Mental Health with Dr. Jane Hanley, Past-President of The Marcé Society for Perinatal Mental Health and takes part in her professional mentoring days delivering speeches from a father's perspective. He also contributed to her book 'Listening Visits in Perinatal Mental Health: A Guide for Health Professionals and Support Workers'
Over the years Mark has written two books and has become a regular online blogger for many mental health charities. He has appeared on BBC Breakfast, Channel 5 "My Secret Past" and with Jennifer Ellison on ITV. He has spoken on many radio stations including Woman's Hour, Live 5 Radio and several other local and national radio stations. He was involved in an education video about perinatal mental health with actress Denise Welch.
Mark was involved with the report by National Childbirth Trust "Dads in Distress" that reached millions around the world. He has spoken at The Baby Show, The Royal College of Midwives, Health Visitor Conferences, Mental Health Conferences, World Prevention Suicide Day, NHS Conferences, Professional Sporting Clubs, The Business Show at Excel, Perinatal Mental Health Conferences, Universities, Prisons, Schools, Youth Projects, television programmes and national radio. Mark has also spoken in the House of Lords and Houses of Parliament on the shortages for services in mental health.
For more information, see his website http://www.reachingoutpmh.co.uk/
Contact: fathersreachingoutpmh@gmail.com Tel: 07472959889

---
We would like to thank the National Centre for Mental Health (NCMH) for providing the venue for this event.