PerkinElmer INstruments of Change Tour 2017 - Geleen

Thursday, 13 April 2017 from 09:30 to 15:30 (CEST)
Event Details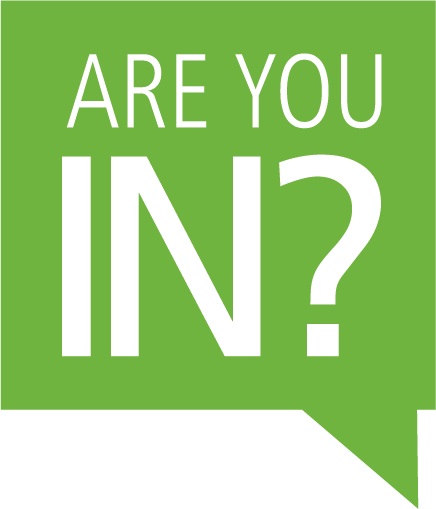 Do you want to participate in an informative, interactive seminar series that will enhance your knowledge and enable you to learn about new applications and technologies in your specific area of work?
PerkinElmer have hosted over 4500 scientists across the globe over the last 4 years and would be delighted if you could join us at our INnovation tour taking place at the Brightlands Chemelot Campus, Geleen.
These free events are led by experts from PerkinElmer along with guests from various industries. A great opportunity for you to learn more about the latest advances in scientific applications and instrumentation, whilst giving you the opportunity to network with your peers.

On registering your details to attend the event you will be able to select which sessions you would like to participate in. To view the full presentation titles and help you select the most appropriate session please download the agenda here.
09:00 – 09:30

Welcoming & Registration

09:40 – 09:45

Introduction from PerkinElmer

 

Food & Health

3D Printing , Big Data and Nano

Biobased and Surfaces

09:45 10:15

 

To get relevant output from a  sophisticated model of the gastrointestinal tract sophisticated analytical methods are required

Prof. Dr Koen Venema - Universiteit Maastricht

Big data communication at Brightlands withSpotfire 

Bas Heeringa - BigData Brighlands

The multi purpose pilot plant and the biobased applications

 Sereinig - Inscite

10:15 10:45

 

Making Terpenes by fermentation 

Georg Lentzen - Isobionics

 

Collaboration to Insight – Closing the gap between data capture and real time decisions

Patrick Ansems - PerkinElmer

The leading materials solution provider to the medical device industry 

Jens Thies - DSM Biomedical

10:45 11:15

 

How to start a fundamentally healthier life style with Mineral hair analyses 

Firouze Zeroual - Reset Yourself

 

In-Situ evolved gas analysis (EGA) during the 3D printing process with TGA-GCMS hyphenation

Guido Lohkamp - PerkinElmer

Shining light on Biobased and Bio-inspired Polymeric Materials using FT(N)IR  imaging spectroscopy 

Jules Harings - Maastricht University

11:15 11:45

Coffee Break

11:45 12:15

 

Qyntest, the key to quantitative and easy blood testing 

Erik Vermeulen - Qynion

C02 use in 3D-filament

Mr Pol Knops – Green Minerals B.V

The Aachen-Maastricht-Institute for Biobased Materials AMIBM

Prof. Jockenhovel - AMIBM

12:15 12:45

Mineral hair analyses with Nexion 2000 ICPMS

 Wim van Bussel - PerkinElmer

Automation as a research tool

Tim Gauldin - Nesstegg Biotech

Cells Meet Textiles

Prof. Jockenhovel - AMIBM

12:45 14:00

Lunch and Instrument Demonstration

14:00 14:30

Q-Sight LCMSMS : The Q3 that knows the value of time.

Karima Baudin- PerkinElmer

The role of spectrophotometry in Nanotechnology

Peter van Nijnatten  - OMT

Window of the future ,  Thermochromic coatings for IR regulating Windows

 Zeger Vroon - Material Center

 

14:30 15:00

One source as an all round lab service solution

 Jeroen Appeldoorn - PerkinElmer

 Nano single particle with Nexion 2000 ICPMS

Wim van Bussel - PerkinElmer

Optical characterisation of architectural, horticultural and automotive glazing materials.

Peter van Nijnatten  - OMT

15:00 15:15

Wrap Up & Coffee
If you would like to learn more about the range of technology offered from PerkinElmer then please visit: www.perkinelmer.com 
When & Where

Center Court
Brightlands, Chemelot Campus
Urmonderbaan 22
6163
Netherlands


Thursday, 13 April 2017 from 09:30 to 15:30 (CEST)
Add to my calendar
Organiser
Beth Constable is a Senior Field Marketing Professional at PerkinElmer, responsible for coordinating events in the EMEA region.
If you have any queries about this event please contact Beth.Constable@PerkinElmer.com