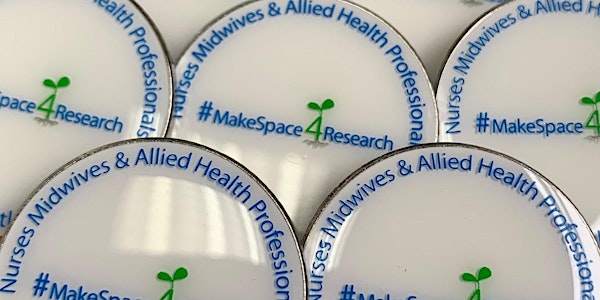 "Person"- Newcastle NMAHP 4P's Researcher Development Programme
Location
Virtually - Microsoft Teams
Freeman Hospital
Freeman Road
Newcastle upon Tyne
NE7
United Kingdom
Open to Newcastle Hospitals and CNTW Nursing, Midwifery and AHP staff only, who have previously attended the introductory (taster) session.
About this event
Module 4 - "Person"
"The best project you will ever work on is you…" This module will help you to focus on you as an individual, as a researcher and as a leader. We'll cover things like developing your research CV, writing activities, public speaking and all things confidence building for you as a researcher.
A programme designed to support individual NMAHPs with various elements of research capacity building, from enabling them to be more research aware, to supporting their development as potential future research leaders. This tailored programme will enable individuals to step on and off at any stage with support from the programme team whilst developing specific research related skills and knowledge to equip them for developing and leading their own research in the future, from in-house projects to NIHR Integrated Clinical Academic pathways and everything in between.