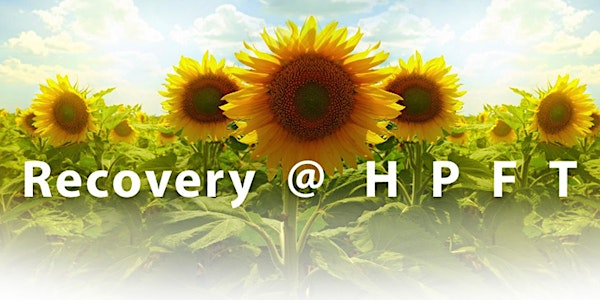 Personal Development for All and Making Decisions Together : Watford
Location
The Niland Conference Centre
Rosary Priory
93 Elstree Road
Watford
WD23 4EE
United Kingdom
Description
The Hertfordshire Partnership University NHS Foundation Trust (HPFT) annual Recovery Conference has become an important date in the Hertfordshire health education calendar. This year we would like to bring our recovery conference experience closer to you and will be holding events across Hertfordshire during the week of 9 October 2017.
The theme of 2017 will focus on:
Personal Development for All and Making Decisions Together
This conference will take place at The Niland Conference Centre, Rosary Priory, 93 Elstree Road, Watford, Herts WD23 4EE on Monday 9 October 2017 10.30am-3.30pm; We would like to promote the support that's available within the local community; engage people using local services, and carers, in the process of developing that support further, and empowering them to truly co-produce their Recovery. We are particularly keen to encourage attendance from people with lived experiences; whether that be from direct use of services or as a carer, as well as a range of professionals.