Personal Effectiveness & Emotional Intelligence: The Critical Success Facto...
Description
Ask yourself this question – what one thing has the biggest impact on your business success? The reality is, it's the human aspect of all businesses that makes them successful. So, if you are the key to your own success, how much time and investment do you put into working on, improving and developing yourself?
Emotional intelligence is the ability to identify and manage your own emotions and the emotions of others, improving it leads to:
Having deeper and more meaningful relationships with clients, winning business quicker and increasing the amount of repeat business you get

Building greater mutual trust, authenticity and connectedness with clients, colleagues and suppliers

Becoming more goal directed and focused on the things that matter

Demonstrating stronger resilience when times are tough

Transitioning from a technician to a business owner and leader

Helping you to build a higher performing team

Making you happier and the people you work with happier.
Good emotional intelligence is the point of difference with high performing businesses, managers and teams. By the end of this interactive session participants will have:
Developed a deeper awareness of what EI is and how it can make a difference to you and your business

Learnt some basic techniques in developing your own EI, that with a little effort, and focused attention can help you to become more successful

Created time to pause and reflect about your own personal effectiveness and how vital it is to your business to spend time developing yourself.
About the speaker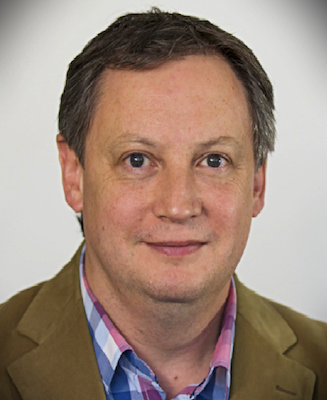 Alongside being an experienced coach, mentor and learning and development expert with over 25 years of international experience, Mike Corker is a Fellow of the CIPD and is passionate about helping people develop and succeed in their chosen career as their skills and confidence grow.
Mike set-up Offpiste Coaching & Mentoring to help organisations thrive in business change, helping them to navigate the lumps and bumps that come with any business. What make's Mike different is his ability to make HR commercial - a skill we all need in today's business environment.
Mike doesn't have a bottomless operating budget to attract and retain his clients he relies on his skills developed over many years to build effective relationships and stay focused on the things that matter. In other words, he practices what he preaches.
As a thank you for attending Mike would be delighted to offer a no obligation FREE 30-minute virtual coaching session to the first 10 participants that sign-up.
Organiser of Personal Effectiveness & Emotional Intelligence: The Critical Success Factor
Do you work in a 'people' role in Bristol and the South West? Would you like a place to network with others in an HR or leadership role or who have responsibility for HR? Would you like to hear from guest speakers and enjoy a social drink?
That's why we've created the Bristol Media People Forum. The forum will operate on an informal basis allowing members to network, share practical experiences and make connections.