Description
WELCOME TO HOLIWAY….
This workshop is for you, if you are seeking to:
Become increasingly self-aware.

Realise your inner strength, beauty and talents.

Develop a true sense of acceptance and appreciation of yourself.

Establish positive models for relating to others.
-----------------------------------------
For many of us, when asked to consider a source of fulfilment in our lives, often relationships come to mind.
Through the course of our lives, people can have an incredible influence on us: their words, actions and friendship. Many of us can boast of good and successful relationships. However, for every relationship that has stood the test of time, there have been painfully disappointing or seemingly failed relationships too.
Failed relationships occur for a variety of reasons, and the break down of a relationship is often a source of great psychological and emotional anguish.
In our pursuit of love, acceptance, value and even purpose, many of us lean towards others. We look outside of ourselves for a sense of belonging; we rely on others' affirmation as a measure of our self worth. Seeking fulfilment this way can be precarious. It is not without its ills, particularly the reliance on the good will of others.
What if, you were challenged to see that the key to making better life choices, gaining better control and having lasting success lies inside of you? The path to fulfillment, in your life, begins first and foremost with you.
Our workshop will equip you with tools that are effective and powerful at enabling the change you desire.
Sign up and join us on this journey of self-discovery, where lasting and meaningful transformation awaits you.
-----------------------------------------
ABOUT YOUR LIFE COACH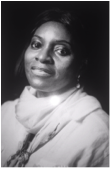 Dupe Oluwayemi is a Life Coach and Relationship Counsellor. An experienced mentor, primarily through her involvement with non-profit organisations, coaching is quite simply in her DNA.
Mother of seven and married for 28 years (and counting), she brings this added wealth of experience to her coaching.
A recognised Christian care counsellor, her experience spans 20 years, over multiple continents and serving a diverse demographic.
Dupe has been described as a 'true investor' in people, carrying an avid desire to help people realise their full potential; prosper all round. Her passion for personal development and wellbeing is electric.
-----------------------------------------
TESTIMONIALS
"A friend of mine who was also a business partner introduced me to Dupe about thirteen years ago.
I had just setup the first branch of my business, had a family and life appeared 'good'. At that time I wanted to be more spiritual, I wanted to understand life and purpose.
My journey with Dupe has been tremendous and incredible…Her ways are gentle and steady yet carries the potential and conviction for change, provided you are willing to make those changes."
- F.K., Business Owner
"The attraction was her attitude and style of coaching. I initially decided to work with her, at a point in my life when a situation threatened to destroy my family. She stuck with me through this time and today I am a better person at home and especially at work."
- O.S., Senior Staff Nurse
"Naturally, I am a private person. I found myself talking to her about things I would not normally share. She has a gift for making you feel at ease and safe.
I have learnt a lot from her life, which she pours out without any ambiguity. Her interpretation of The Word in its simplicity is beautiful and relatable.

My relationship with my husband, children and others has been modulated on some of the life lessons I have gained from our interaction.

I am truly honoured to have her in my life."
- L.N-B., Consultant Ergonomist
"The impact that she has had on me, as a person, in the short time is unparalleled to anything I have known. I have a renewed understanding and experience of acceptance and relationship, the two things I had struggled with for almost the whole of my life.
There has been a massive improvement in my relationship at work, at home etc. CAUTION: I AM STILL UNDER CONSTRUCTION."
- N.F., Allied Health Professional, NHS
-----------------------------------------
FAQs
What are my transport/parking options for getting to and from the event?
Public transport
Underground: The nearest tube stations are Willesden Green or Kilburn Station, both of which are a short 15-minute walk to the hotel.
Train: If you are travelling to us by train, Cricklewood Station is only a 3-minute walk from the hotel.
Bus: The following buses stop outside the hotel include: 16, 32, 189, 266, 226, 245, 260, 316, 332, 460 and C11.
Driving
Clayton Crown Hotel is located just off the M1 Motorway.
There are limited parking spaces available at discounted rates. These spaces will be assigned on a first come, first served basis.
What can I bring into the event?
An open mind and a willing heart! We'll take care of the rest.
You can expect:
Delicious breakfast snacks and chef's treats

Tea and coffee breaks

A generous lunch

Writing materials to jot down all those ah-ha moments
**Please inform us of any dietary requirements**
How can I contact the organiser with any questions?
We would love to hear from you! Please feel free to get in touch at contact@holiwayofficial.com
What's the refund policy?
Tickets are non-refundable. However, should you find that you are unable to attend the seminar, you are able to transfer your ticket to a family member or friend.
Please ensure that you inform us of any changes via email, ahead of the day.
Do I have to bring my printed ticket to the event?
Yes! Although, we are happy for you to present your ticket as either a soft or hard copy.