Sales Have Ended
Ticket sales have ended
Congratulations you are now registered to attend the Personal & Professional Excellence- 7 Day - Licensed NLP Practitioner Certification Training. Please add info@nlpmasterclass.co.uk to your contacts to ensure you receive reminders and updates.
Sales Have Ended
Ticket sales have ended
Congratulations you are now registered to attend the Personal & Professional Excellence- 7 Day - Licensed NLP Practitioner Certification Training. Please add info@nlpmasterclass.co.uk to your contacts to ensure you receive reminders and updates.
NLP gives you the user manual to the mind, training you to change your thinking, manage your emotions & change your behaviors
About this event
7-Day Licensed NLP Practitioner Certification Training
Personal & Professional Excellence
A welcome video from Dr Richard Bandler - co creator of NLP.
Dr Bandler will be giving a special guest appearance virtually on day one of the NLP Practitioner.
Recorded in June 2020 NLP Master Trainers Steve Crabb and Tina Taylor discuss NLP neuro linguistic programming, what it can do for you, give you get you. They share their stories about how they discovered nlp and the impact it has had on their lives and how you can join a 7-Day Licensed NLP Practitioner Certification Training and transform your personal and professional life.
"Learn the Mindsets, Create the Habits & Strategies of Success and Enjoy the Results"
Do you know you can be, do, have more and are looking for ways to achieve more success in life?
Would you like to learn how to turn dreams into goals and create plans to make them real?
Would you like to learn how you can communicate more effectively with yourself and others?
Would you like to learn how you can control and manage your emotional states?
How useful would it be to be able to cope and be more resilient during challenging times?
Watch the testimonials below from others who transformed their lives by attending an NLP Practitioner training.
NLP is an attitude towards human behavior that is supported by a set of skills, and tools that will enable you to benefit by:
Understanding more about how your mind works, so you can make changes empowering you to achieve so much more than you currently are.
Accelerating your ability to learn making personal and professional changes which last - in a fraction of the time others take
Helping others through coaching, consulting or therapy to make real changes easily and quickly?
Modelling skillsets used by high achievers in disciplines such as sports, business, science, and entertainment and transfer these skills and talents into other areas of your life.
Getting out of a rut, a slump or re-ignite a passion for life.
Dealing with life's challenges, obstacles or curve balls in resourceful ways.
Removing any limitations, beliefs, self-sabotage or blockages that may be holding you back enabling you to grow to the next level?
People choose to train in nlp with us because:
Training is experiential and applicable to real lives.
NLP and hypnosis are used to train NLP speeding up your learning and improving your recall...we make learning fun!
Training is based upon the trainers having a combined 4 decades of high-level experience of NLP training and practical applications.
All certificates are countersigned by Dr. Richard Bandler a sign of credibility of training having been delivered to the highest of standards.
Training is spread out over weekends enabling practice between meetings and for the teachings to be fully absorbed.
Virtual training between live weekends to reinforce and support the live training and deepen your understanding.
You receive after training support with the practice group and MasterClass events, and the NLP MasterCLASS Facebook group.
Rates are affordable and group sizes are limited for comfort, safety and optimal interaction with the trainers.
​All NLP MasterCLASS training events are licensed and approved by the Society of NLP.
Training is presented by not one but two NLP Master Trainers.
Both Tina Taylor and Steve Crabb have been Head Assistants to Dr. Richard Bandler (co-creator of NLP), they have individually spent 1000's of hours training NLP and using it in their professional lives. You will be learning from two of the UK's top NLP trainers with decades of coaching and business experience. 
SPECIAL GUEST TRAINER
On Sat 13th we will be joined in the afternoon with NLP Master trainer Kathleen LaValle. Kathleen will be joining us from the US and training the meta model a foundation tool for any great communicator.
The Techy Stuff
Dates - All times shown are for UK GMT. Live events start 10am till 6pm
Sat 6th & Sun 7th November - LIVE
Sat 13th November - ONLINE start 10am until 4pm
Sat 20th & Sun 21st November - LIVE
Sat 27th November - ONLINE start 10am until 2pm
Sat 4th & Sun 5th December - LIVE
Venue - Regent's University London. Inner Cir, London NW1 4NS
The NLP MasterCLASS Practitioner Certification course is spread over 3 x live weekends with 2x half-day virtual trainings held over zoom between the live events. 
LIVE training may have social distancing and COVID protection measures in place subject to the regulations inplace at the time.
ONLINE training will be held via ZOOM at the times displayed.
In the unlikely event that there is a lockdown due to the coronavirus the live events will be held online.
All delegates will be required to comply with coronavirus regulations in place at the time of the event.
​Whats Included and things to make note of:
Each delegate will be required to sign the Society of NLP license agreement before entering the room the license gives permission to use the materials trained, but not to train them.
A photograph will be taken before entering the room to accompany the license for certification purposes.
Trainings will be recorded and delegates will be required to sign a waiver to agree to such recording before entering the room.
Each delegate will receive a Society of NLP Practitioner manual and upon successful completion of all days, to the satisfaction of the trainers, will receive a Society of NLP Practitioner Certificate signed by Dr Richard Bandler (co creator of NLP) and counter signed by the trainers. Certificates will be posted out as soon as they are received from the Society.
Mid morning and mid afternoon coffees and teas are included, however lunch is excluded from the ticket price.
Full T&C's are available on the company website www.nlpmasterclass.co.uk
​Over the course, you will learn the SOC NLP syllabus, which includes:
The Foundations of NLP – What NLP is, the History of NLP & how it can be used.
The NLP pre-suppositions – useful filters through which to observe the world.
The NLP Communication Model – understand and experience how your mind filters and processes information.
Meta Model & Milton Model ways to get a better understanding of what others mean by their communications and communicate your ideas in ways people are more likely to understand you.
Goals & Setting Outcomes in ways that get predictable results.
Rapport – using verbal and nonverbal communication to build great relationships and improve your communication skills.
Sensory Acuity – learn to see what some call the elusive obvious.
Eye Accessing Cues – discover how to observe and make sense of how others process information.
Submodalities – Learn the differences that make the difference.
Hypnosis – other than conscious communication.
Metaphors – understand and use the power of story-telling to communicate ideas.
Anchoring – being able to quickly access resourceful states including resource anchoring, collapsing anchors and chaining anchors.
Strategies & Techniques – applications of NLP and it's more widely used techniques. Including swish pattern, visual squash, fast phobia cure, Quickstep reframe. Timelines.
The difference between our training and so many others is you will see the principles of NLP being used rather than just talked about.
This is why we have a phobia day where you get the chance to put your skills into practice by working with others to get rid of phobias as well as getting rid of any you may have. This is an exceptinal fun day where everyone is suprised at how much they have learnt.
At the end of each course we have our unique testing afternoon - "THE NLP GAMES"
​You will learn how to apply the above principles and put them into practice in your family, personal development, relationships, sports and recreation, business, and career throughout your everyday life!
MAKE A GREAT DECISION NOW AND BOOK YOUR PLACE TODAY!
EVENTS DO FILL UP SO SEIZE THE DAY!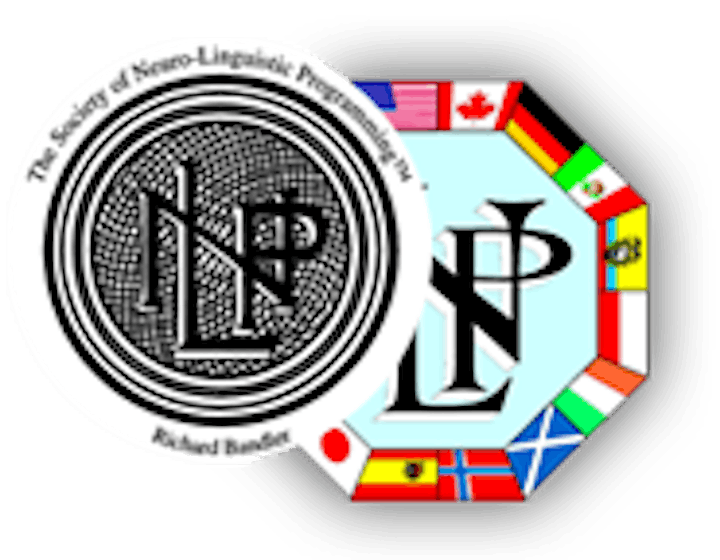 Organiser of Personal & Professional Excellence-Licensed NLP Practitioner Certification