Description
Event Details:
Join us for this thought provoking session on Personal Resilience - Management of Health and Well-being at work.
During the session, participants will:
- understand the importance of resilience and self-care in the management of health and well-being - including key findings of new research on the subject
- consider how individuals and organisations can devise strategies for managing organisational health and well-being
- explore ways of effectively managing the employment life cycle for anyone experiencing stress and mental distress at work
- find out more about London's Healthy Workplace Charter and how it can benefit your workplace
- participate in a Question and Answer session
Speakers: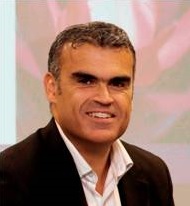 Matthew Critchlow, PhD
Matthew is Managing Director at Thrive and Visiting Lecturer at the University of Westminster. He brings over 15 years' experience in designing and running programmes to enhance individual, team and organisational performance. He offers expertise in coaching, facilitation and psychometric profiling. Over the past 12 years he has specialised in running leadership development programmes and developing techniques for measuring and enhancing human resilience.
Matthew previously worked for twelve years in the pharmaceutical industry, mostly at Eli Lilly & Company. He held positions in sales management, marketing and management consultancy. For much of this time he worked with two highly successful brands in Lilly's Psychiatry portfolio: Prozac (fluoxetine) and Zyprexa (olanzapine).
Since leaving the pharma industry he has written and delivered training programmes on a variety of topics including leadership, personal and team resilience and coaching and mentoring skills. He has delivered training and one-to-one coaching (to very senior levels) in large organisations such as Nationwide Building Society, Bovis Lend Lease, Friends Life, Eli Lilly and Co, The British Medical Journal (BMJ) and the Crown Prosecution Service (CPS) to name but a few. Several of his programmes have been endorsed by accrediting bodies such as the International Coach Federation (ICF), Skills Active and Ascentis (formerly the Open College of the North West). He has helped design a ground-breaking psychometric profile: the Resilience Quotient Inventory (RQi™) in collaboration with Dr Julian Edwards from the University of Westminster and Justin Haroun and Kate Fismer at the University of Westminster.
Matthew currently works for the London Healthy Workplace Charter (run by the London Major's Office) as an external assessor/verifier and a business engagement consultant. He has also worked in a consultancy role with a number of NHS departments and trusts, helping them to develop strategies for promoting patient self-care. This includes work with Lambeth Primary Care Trust (PCT), Richmond and Twickenham PCT and the Working in Partnership Programme (WiPP), where he helped design and deliver training courses for GPs and patients.
He holds a BSc (Hons) in Animal Biology; a PhD in Developmental Biology (University of Wales); and he has trained in psychotherapy, Neuro-Liguistic Programming (NLP) and performance coaching. He is an accredited practitioner of the Emotional Quotient Inventory (EQ-i), the EQ-i 360, the Facet5 personality profile and is a Master Trainer for the Resilience Quotient Inventory (RQi™).

Timings:
18:00 - arrival & refreshments
18:30 - welcome and start of presentation
20:00/20:30 - finish & departure
---
Cancellations and Refunds Policy
If you are unable to attend an event please give at least 1 working day notice and we will be happy to refund 100% of your booking fee or book you on to a subsequent event to the same value. Cancellations received after this time will be non transferable and non refundable.
---
Professional photography and video production may be taking place at the event, and these images may be used on future promotional materials for CIPD. Please note that by attending the event, you are giving your consent for your image to be used on any CIPD promotional materials.