Description
Why attend this workshop?
'The workshop not only gave me the courage to stand up in front of a room of strangers, it helped me find and expand on my story.'
To entertain:
You may have attended one of our storytelling nights, The Campfire, at The Moon & Maybe in South Ealing and thought you'd quite like to have a go. You may have a story on one of our upcoming themes, but feel unsure of how to get behind that mic. We will provide a safe yet fun space in which you can discover and hone the necessary skills.
To listen and learn:
With a maximum of eight attendees, everyone is given a chance to practise and prepare their stories for an audience. Working with a partner initially, you will tell and tweak your story with their support and guidance, but also have the chance to enter their story and help them develop the key moments for an audience.
To build confidence:
One of our greatest shared fears is presenting in front of an audience. Whether it's a conference, a wedding speech or speaking up at a meeting, we feel the pressure to do it right and meet others' expectations. What personal storytelling offers is a chance to be yourself, to establish your own expectations and enjoy the freedom to present it your way. It's your story, no one can tell you it's wrong!
To have your turn:
'I don't have a story!' I can't tell you how often we have heard this statement since starting this project last summer. But it's not true! We all have a story…let's face it, we're living them! And why not let it be heard? It's the most cathartic and empowering experience to have your story listened to and we want to provide you with that platform.
These workshops are designed so that people can attend with different purposes in mind. If you think it will help you at work; if you want to throw yourself out of your comfort zone or you simply fancy learning something new, this workshop will work for you. In fact, we love a group of people with different reasons for attending in the room as it really energises the process.
---
This one-day personal storytelling workshop will help you:
Find your story
Structure your story for impact
Create that all important opening 'hook'
Develop the details
Feel confident in front of your audience
In preparation for the workshop:
If you have a story in mind, there's no need to make notes beforehand. Just be thinking about it in the meantime.
Wear comfortable clothing for the relaxed, informal atmosphere.
All writing materials will be provided by The Campfire Storytelling Collective, so don't bring your ringbinder.
We will be in contact before the date to introduce ourselves and have a chat to make sure the workshop is tailored as much to your needs as possible.
---
The Facilitator: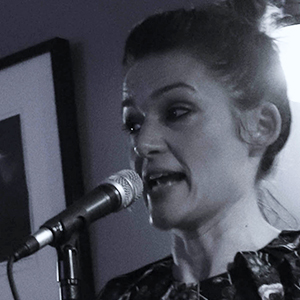 Charlotte Wolf will lead the session. A drama graduate and teacher with 18 years experience, Charlotte is one of the co-founders of The Campfire Storytelling Collective and is the compère for their storytelling evenings. She will shape the session to support and guide you through the above stages, and enable you to tell your story to your fellow participants...and maybe to The Campfire audience in the future.
'Charlotte and Sam are gifted in providing a safe, fun environment which allows people to open up and take risks.'
The Venue: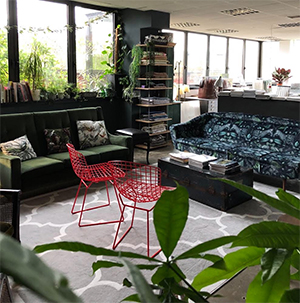 The workshop will be held in the beautiful 'living room' area at The Maker Station, so conducive to creativity and so comfortable. Tea, coffee and snacks will be provided, however please arrange your own lunch.