Personalizing Psychotherapy: Assessing and Accommodating Preferences workshop with Mick Cooper & John Norcross
About this event
Client preferences are an essential element of effective psychotherapy and evidence-based practice, but what are the specific ways in which counsellors and psychotherapists should go about assessing and accommodating those preferences? John Norcross, one of the world's leading psychotherapy researchers, and Mick Cooper have spent many years researching this area, including developing the Cooper-Norcross Inventory of Preferences (C-NIP). This workshop, drawing from their new APA book Personalizing Psychotherapy, will review the latest research evidence and clinical guidance in this area. They will introduce several methods to rapidly assess strong preferences in session, present ways to incorporate such preferences into psychological treatment, and discuss the potential contraindications of doing so. The C-NIP, a brief measure in the public domain, is showcased.
By the end of the workshop, participants will be able to: recognise the evidence base and theory for preference assessment and accommodation, determine a client's treatment and relationship preferences in ways that can improve outcomes, and apply evidence-based methods to individualize psychotherapy for each patient.
The workshop will conclude with the UK launch of John and Mick's new book.
The workshop will be delivered fully online via Zoom, and combine self-reflective exercises with theoretical input and large group interaction.
To support practitioners in this time of extraordinary circumstances we are offering access to this group for a self-select fee. Please contribute what you can so that the group is accessible for all colleagues.
We are asking all attendees to commit for the full training. Also, all registrants should ensure that, if they are not able to attend the workshop, they de-register, so that spaces are freed up for other members of the community.
The workshop is appropriate for training and practising counsellors, psychotherapists, counselling psychologists and other mental health professionals.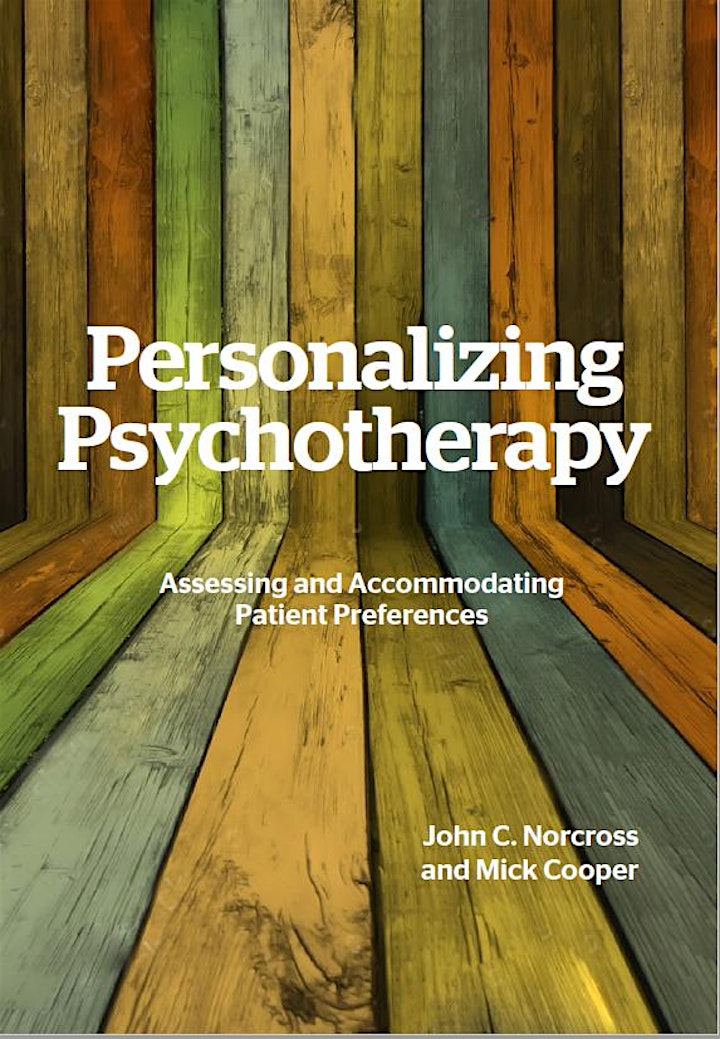 Book Details
This book provides detailed guidance on assessing and accommodating patient preferences for the psychotherapist, the therapeutic approach, and treatment activities.
Blending empirical research and clinical expertise into easy-to-read advice, Drs. John Norcross and Mick Cooper offer multiple strategies for routinely assessing preferences as they evolve over the course of therapy, focusing primarily on strong likes and dislikes.
They describe multiple tools for rapidly and reliably measuring preferences in session, including their Cooper-Norcross Inventory of Preferences (C-NIP).
Four key strategies for accommodating a client's preferences are explored in depth: adopting them into treatment, adapting the therapist's approach, exploring alternative preferences, and referring the patient to another practitioner if necessary.
The authors describe the limitations of personalization and how to avoid common errors, such as therapists assuming they know what clients want. Training and supervision strategies are also featured.
Clinical cases and patient–therapist dialogues demonstrate how to evaluate and integrate client preferences in a respectful, ethical, and professional manner that leads to enhanced alliances and improved outcomes.
Table of Contents
Introduction: Using Client Characteristics to Guide Therapy
Chapter 1. A New Psychotherapy for Each Patient
Chapter 2. The Research Evidence
Chapter 3. The Clinical Evidence
Chapter 4. General Strategies for Assessing Client Preferences
Chapter 5. Assessment With the Cooper-Norcross Inventory of Preferences (C-NIP) and Other Measures
Chapter 6. Implementing Client Preferences in Treatment
Chapter 7. Patient Preferences in Training and Supervision
Chapter 8. Limitations and Contraindications of Personalizing Psychotherapy
Chapter 9. Toward an Evidence-Based Bespoke Psychotherapy
Appendix: The Cooper-Norcross Inventory of Preferences (C-NIP)
References
Index
About the Authors
Pre-order to Receive 40% Discount + Free Standard Delivery
Enter code at Checkout: Psychotherapy40
Mick Cooper
Mick Cooper is an internationally recognised author, trainer, and consultant in the field of humanistic, existential, and pluralistic therapies. He is a Chartered Psychologist, and Professor of Counselling Psychology at the University of Roehampton.
Mick has facilitated workshops and lectures around the world, including New Zealand, Lithuania, and Florida.
Mick's books include Existential Therapies (Sage, 2017), Working at Relational Depth in Counselling and Psychotherapy (Sage, 2018), and The Handbook of Person-Centred Psychotherapy and Counselling (Palgrave, 2013).
His latest work is Integrating Counselling and Psychotherapy: Directionality, Synergy, and Social Change (Sage, 2019).
Mick's principal areas of research have been in shared decision-making/personalising therapy, and counselling for young people in schools.
In 2014, Mick received the Carmi Harari Mid-Career Award from Division 32 of the American Psychological Association. He is a Fellow of the British Association for Counselling and Psychotherapy and the Academy of Social Sciences.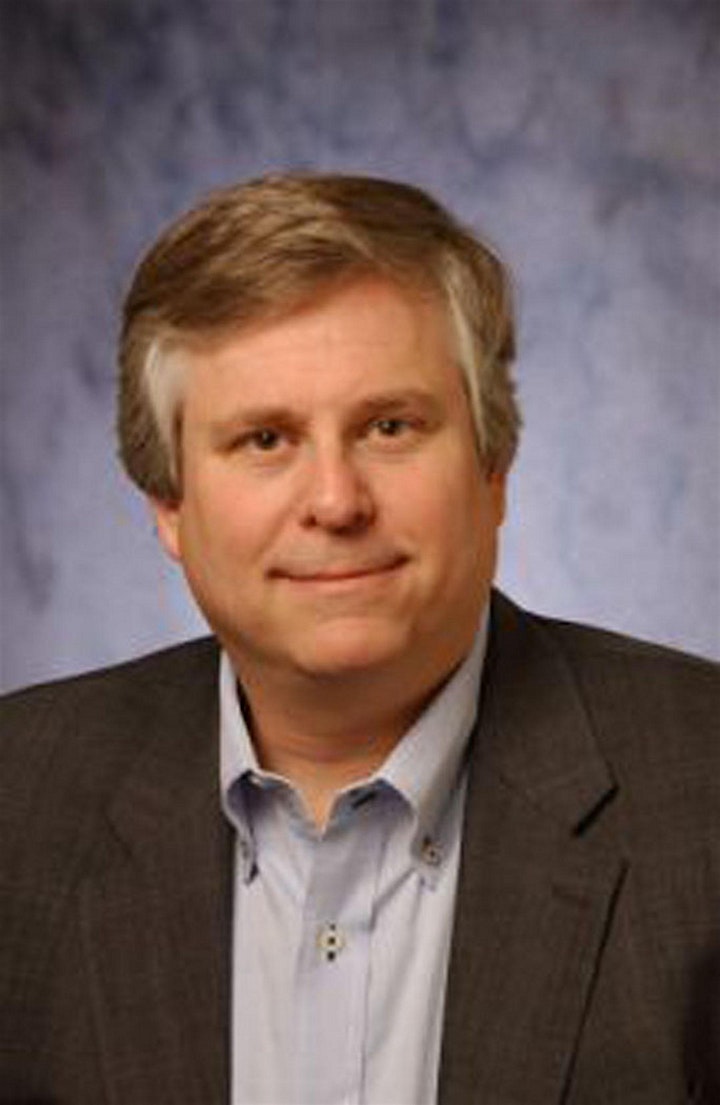 John Norcross
An internationally recognized expert on behavior change and psychotherapy, John C. Norcross, Ph.D., ABPP, is Distinguished Professor of Psychology & Chair at the University of Scranton, Professor of Psychiatry at SUNY Upstate Medical University, and a board-certified clinical psychologist.
Author of more than 400 scholarly publications, Dr. Norcross has co-written or edited 22 books, most of them in multiple editions. These include the 5-volume APA Handbook of Clinical Psychology, Psychotherapy Relationships that Work, Handbook of Psychotherapy Integration, Clinician's Guide to Evidence-Based Practice in Behavioral Health, Self-Help that Works, Leaving It at the Office: Psychotherapist Self-Care, the Insider's Guide to Graduate Programs in Clinical & Counseling Psychology, and Systems of Psychotherapy: A Transtheoretical Analysis, now in its 9th edition. He also published the acclaimed self-help books, Changeology and Changing for Good (with Prochaska & DiClemente).
Dr. Norcross has been elected president of the American Psychological Association (APA) Division of Clinical Psychology, the APA Division of Psychotherapy, the International Society of Clinical Psychology, and the Society for the Exploration of Psychotherapy Integration. He Norcross edited the Journal of Clinical Psychology: In Session for a decade and has been on the editorial boards of a dozen journals.
Dr. Norcross has also served as a clinical and research consultant to a number of organizations, including the National Institutes of Health and pharmaceutical companies. A Fellow of 10 professional associations, he has been honored with APA's Distinguished Career Contributions to Education & Training Award, the Pennsylvania Professor of the Year from the Carnegie Foundation, the Rosalee Weiss Award from the American Psychological Foundation, and election to the National Academies of Practice.