Multiple Dates
'Perspective - A Personal View' - Art Exhibition in Salisbury, Wiltshire
An exhibition of beautiful fine art paintings from Martin Memory, Caroline Richardson and Sophia Sample.
About this event
Curated by artist and gallery owner Martin Memory, 'Perspective, a personal view' draws upon the work of three artists, Caroline Richardson, Sophia Sample and Martin Memory. They all have their own particular view and perspective of our world and interpret it in different ways. Their work pulls upon historical artistic narratives together with contemporary themes of world events challenging our own perspectives and personal views.
The exhibition will take place at Memory Fine Art gallery in Salisbury from Saturday 23rd to Monday 25th October 2021. This event is free to attend. The gallery opening times will be:
Saturday - 10am to 6.30pm
Sunday - 10am to 6.30pm
Monday - 10am to 4pm
There are bookable visiting slots for attendees and social distancing measures in place whilst visiting the gallery. We ask that where possible, that you please bring a mask to wear inside the gallery, although this will not be required for the rear outside space where some light refreshments will be available.
We look forward to seeing you there.
About the Artists & Their Work
Caroline Richardson - As a graduate in design and with a background in graphic design its not surprising Caroline produces such exquisite work. Caroline's, often large scale, floral paintings follow a tradition of still life painting exemplified by the Dutch golden age when flowers were often used to signify special meanings. Here Caroline's monomaniacal focus on the bloom with a singularly meditative process takes us beyond mere representation and into a place of contemplation and reflection.
Caroline's perspective on our world is highly focused and encourages us to be still and removed from the turmoil of it.
Sophia Sample - Following on from Sophia's MA in Fine Art in 2014 her painting practice focuses on our understanding and experience of time and event, both past and present; as lived experience, and as developed historical narrative. She takes inspiration from the places and moments in which we begin to grasp the enormity of human history; stood before ancient monuments, during periods of isolation or confinement, and before border walls.
She uses the image of the wall as a symbol of the metaphysical barrier between the parallel cultural and personal meaning of historic events. The paintings point toward a much larger story, whether it be a switched off light in the deserted corridors of a building closed during a global pandemic or a Russian flag found draped across the front of Salisbury Cathedral.
Sophia invites us to enquire of her work and in this way challenges our perspective and point of view.
Martin Memory - Martin's work follows in the tradition of landscape painting which emerged as an independent genre in the 16th century Renaissance. This is perhaps not surprising given Martin's childhood interest in the works of John Constable and William Turner.
With his degree studies Martin has concerned himself with a 'Sense of Place'. One might say that 'place' is to landscape as 'identity' is to portraiture, a useful (but perhaps misused) critical term that can add distinction. How to capture some sense of place; a place of safety, mystery, belief, home, and community: this then is the challenge. Nobody is more aware of the limitations of the visual than visual artists, just as poets are most sensitive to the inadequacies of language.
Martin's work draws beyond the literal of the site, to engender a feeling of atmosphere and history and to say 'something of Place', a very personal perspective and way of seeing.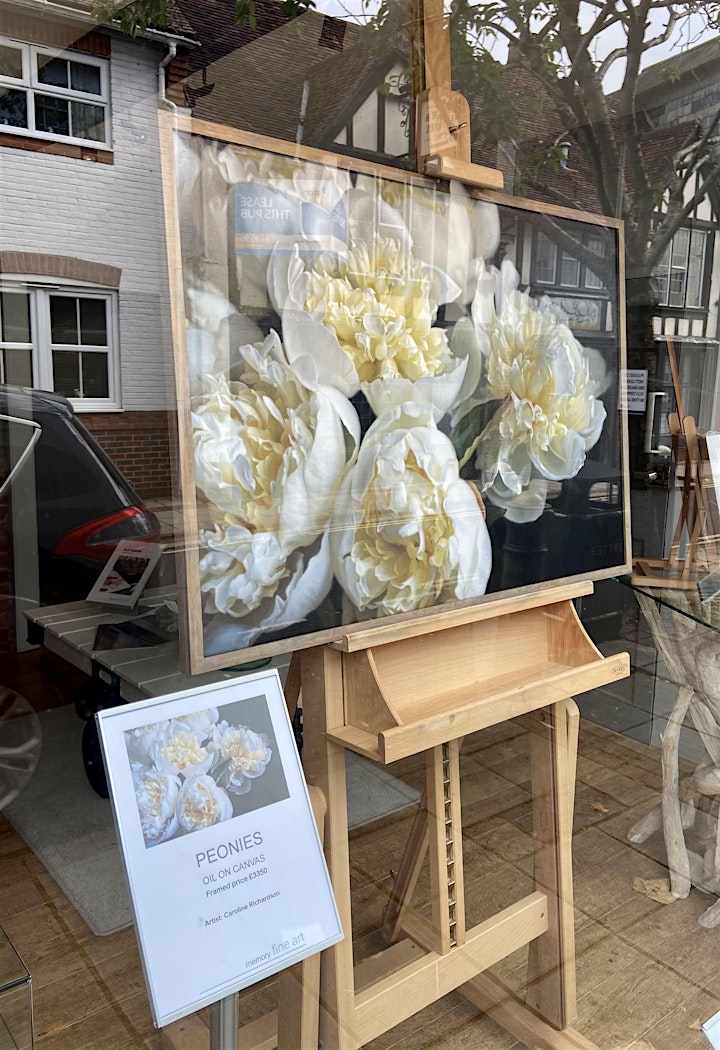 Organiser of 'Perspective - A Personal View' - Art Exhibition in Salisbury, Wiltshire