This workshop will explore working with traumatic memories, traumatised and complicated grieving, and some notable research on the topic.
About this event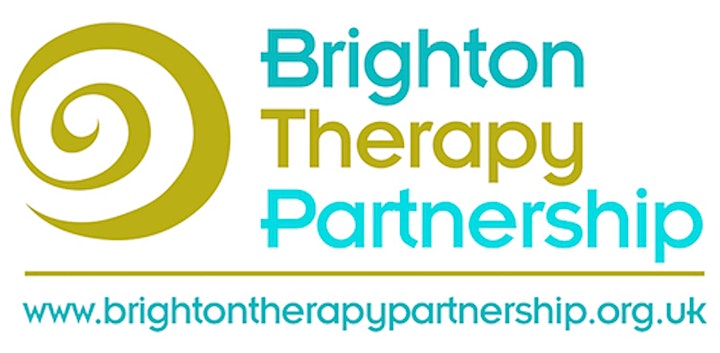 Venue: ONLINE via Zoom, and CATCH-UP for 6 days.
This workshop will be delivered via Zoom. Joining details will be sent to all delegates on Thursday 7th October after bookings close. Please note that by booking a ticket for this workshop, you are agreeing to our terms and conditions for Zoom events, so please read through them carefully before making your purchase.
Schedule: 10am to 4.30pm.
Course Fee:
Standard Ticket Price - £109
Available until 11am on Thursday 7th October when bookings close.
CPD Certificates: 
All delegates will be supplied with a CPD Certificate. This will be sent automatically to all delegates AFTER the conference takes place.
Introduction:
Death is an inevitable part of life. All of us will experience the death of a loved one, be that through ill health, old age or tragic circumstances. As therapists we are highly likely to be working with someone who has been impacted by loss, through death, worsening ill health, sudden disability, redundancy, divorce, etc. At this one-day conference our focus will be on working with bereaved clients, in particular those whose experience may have been traumatic or 'complicated'.
Our three expert speakers will share their experiences of working with those who have been bereaved, exploring what might work and sometimes what doesn't. We will explore working with traumatic memories, traumatised and complicated grieving, and be guided through some notable research about what works when offering therapy to bereaved clients, when so much evidence suggests counselling may not be that helpful after all.
Session One:
Dr Erin Hope Thompson
"Working with traumatic memories in grief, with a focus on compassion focused therapy"
In this presentation Dr Erin Hope Thompson will conceptualise grief in response to traumatic bereavements, with a focus on working with traumatic memories that arise in grief.
Erin will share;
The use of metaphors in working with trauma memories
A psychological model for trauma related work
A compassion focused therapy approach to distressing grief memories
Exercises for working with traumatic memories in grief
Case studies
Session Two:
Tony Buckley
"Grief Behind Perspex: Navigating trauma and complexity in bereavement"
 In this presentation Tony Buckley will look at what happens when there are complications to the grieving process, and what happens when people get 'stuck' in their grief.
This might be for a variety of reasons, including those arising from Covid-19 restrictions, which may have denied relatives their usual and natural impulses, ways of being there, and responding to the needs of a loved one during critical illness, and subsequent loss. For some this may result in patterns of delayed, inhibited and complex grief.
Tony will explore and share a number of somatic focused skills, working towards completion of grief through gestures or actions which can resolve activation patterns of traumatic grief and bereavement complications expressed through the body.
Session Three:
Dr John Wilson
"Making Bereavement Counselling Effective: In spite of the evidence that it often isn't".
In this presentation John Wilson will share the findings of research into bereavement by Stroebe et al (2001) and Neimeyer & Jordan's (2003) (see references below). This research demonstrated conclusively that bereavement counselling is often ineffective and may even do harm.
John will go on to:
Share the findings of his doctoral research into the efficacy of bereavement counselling,
Discuss how his research confirms, rather than contradicts, the research evidence that most bereavement counselling is ineffective,
Show how therapists can offer effective bereavement counselling which meets the unique needs of each client,
Show how therapists can attribute what happens in sessions to the client's measurable outcomes.
References:
* Schut, H., Stroebe, M. S., van den Bout, J., & Terheggen, M. (2001). The Efficacy of Bereavement Interventions: Determining Who Benefits. In M. S. Stroebe, R. O. Hansson, W. Stroebe & H. Schut (Eds.), Handbook of Bereavement Research: Consequences, Coping and Care (pp. 705 -737). Washington DC: American Psychological Association.
* Jordan, J. R., & Neimeyer, R. A. (2003). Does grief counseling work? Death Studies, 27(9), 765-786.
Brighton Therapy Partnership
Based in Brighton but serving therapists all over the world with top-quality CPD for over 10 years, Brighton Therapy Partnership's other upcoming online events include:
- 'Root down to reach up': An Integrative Approach to Therapeutic Work with Children & Young People with Rebecca Kirkbride (12th June)
- Gender, Sexual, and Relationship Diversity with Meg-John Barker (26th June)
Visit the Brighton Therapy Partnership website for full information and a 25% discount off your first booking when you join the mailing list. An on-demand video library is also available via Therapy Education Online.
Date and time
Location
Refund policy