An online event for artists and practitioners working in the field of dancing with Parkinson's to share ideas, challenges and opportunities.
About this event
Join us for the 4th in our series of online events for artists and practitioners working in this specialist field – to share ideas, challenges and opportunities.
In this practical session, Dr Melanie Brierley offers her commitment to connective practice - an exploration of dance as a sensate experience, which supports the feeling of physical, emotional, cognitive and social connection between people in dance and Parkinson's classes.
The session will incorporate time to reflect and will end with a discussion of issues and ideas raised in the session.
What you will need: 
- A sturdy chair
- Water
- Comfortable (and warm) clothing
- Paper and pens/pencils.
This event is presented as part of the Live Well & Dance with Parkinson's programme.
About Dr Melanie Brierley
With her practice embedded in the arts in community health, Melanie works as a dance artist, researcher, and trainer at Conscious Bodies. Following a 25-year career in dance education, she has spent the last decade as an independent dance artist, researcher, and ISMETA registered somatic movement educator/therapist. Her specialism is dance for people living with Parkinson's, with Melanie working in this area for 12 years. She is interested in using somatic dance and movement practices with people of all ages, abilities, and backgrounds and currently, her focus is on people who live with neurological conditions (Parkinson's, Dementia, Stroke, and Muscular Dystrophy) in their homes, community groups, residential/nursing homes, and outdoor spaces. Through her doctoral research (University of Roehampton, 2020), Melanie investigated somatically informed, one to one, co-creative, and home-based dance practice as a unique response to supporting health and self-care in the Parkinson's community.
Photo: Rachel Cherry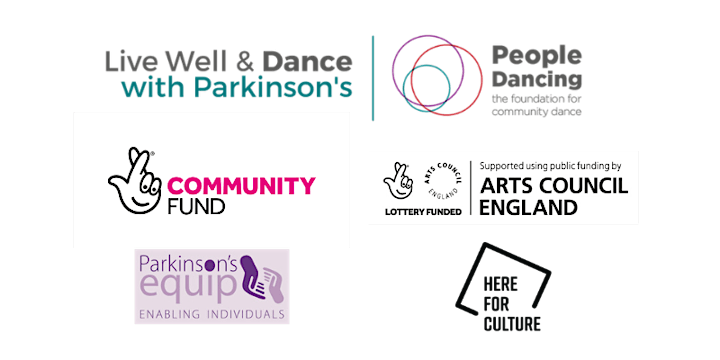 Organiser of Perspectives on Practice: online adventures in dancing with Parkinson's
People Dancing is the professional organisation for anyone involved in creating opportunities for people to experience and participate in dance.
We believe that dance can transform the lives of individuals and communities. Our vision is for a world where dance is part of everyone's life, our mission to make engagement with dance important to individuals, communities and society.