Description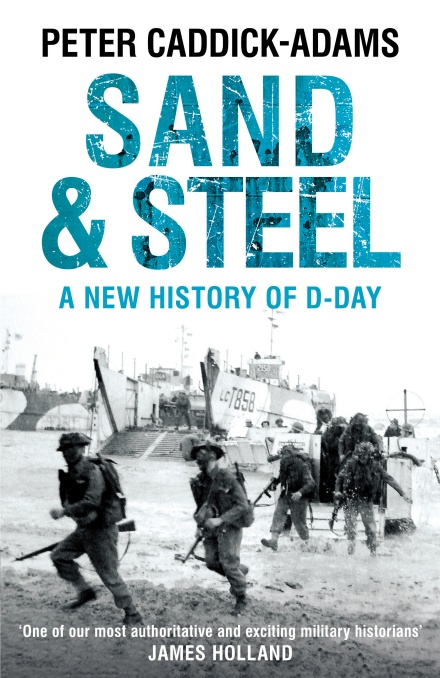 Peter Caddick - Adams account of the Allied invasion of France in June 1944 Sand and Steel gives us the background to Operation Overlord, and the lesser known Operation Dragoon - the invasion of the southern France between then arguably the greatest and most consequential military operation of modern times, beginning with the years of painstaking and costly preparation, through to the pitched battles fought along France's north and south coasts and the push east. Peter covers all the elements of D-Day, and to reveal in full what lay behind eventual Allied victory in Europe.
The Allied invasion of Europe involved mind-boggling logistics, including orchestrating the largest flotilla of ships ever assembled. Its strategic and psychological demands stretched the Allies to their limits, testing the strengths of the bonds of Anglo-American leadership.
Peter's talk draws on first-hand battlefield research, fresh personal testimony, and a commanding grasp of all the archives and literature.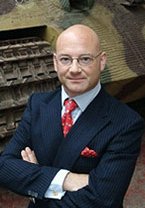 1045 Coffee
1115 Talk
1230 Pre lunch drink

1300 Three course lunch
1430 Book sales/signing
1500 Close
Non residential price £75 to include;
Arrival coffee, talk by Peter Caddick Adams, pre lunch drink, three course lunch with a glass of wine, coffee and chocolates.
Set Lunch Menu

Citrus Cured Chalk Stream Trout
pomelo, wasabi, sesame, puffed rice (d,f,g,s,sd,se)
*(v) Salad of White Asparagus
goats curd, puffed rice, sesame (d,g,s,sd,se)
****
Corn Fed Chicken
confit potato, sweetcorn, chorizo, gem lettuce (ce,d,s,sd,)
*(v) Pototo Terrine
sweetcorn, oyster mushroom, ricotta, gem lettuce (ce,d,sd)
****
White Chocolate Delice
raspberry basil (d,e,g,n,sd)
****
Tea/coffee and chocolates
Dress Code: Smart/Casual (jackets preferred for gentlemen)
Guests will be seated at banqueting tables of 10/12 for the talk and lunch.