Location
DSM
The Old Hangar
Elton Road, Sibson
Peterborough
PE8 6NE
United Kingdom
Description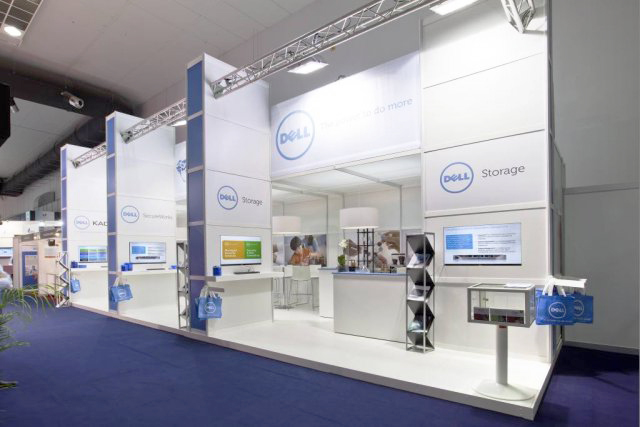 An exciting FREE event showcasing Technology Solutions for Business owners, IT managers & IT professionals.
The programme will include workshops, demos and exhibition stands showcasing the latest IT technologies, computers, servers and platform innovations.
The event is being supported by DELL, 02, Force 10, Asigra, Kaspersky, Spitfire and Watchguard.

This will be an ideal opportunity to see the latest technology in action, build upon your knowledge of what's available and give you the chance to speak directly, on a one to one basis, with the experts.
DSM will also be explaining how you can get the latest IT equipment for your business fully supported using their 0% lease scheme.
About the exhibitors:
Dell: Today's demanding business applications require more performance. Dell, one of the market leaders in Server produces which incorporate advanced technology from valued partners such as Intel®, will talk about how end-to-end solutions increase efficiency, reduce your total cost of ownership, and improve business productivity and hence profitability.

O2: Mobile communications are an increasingly integral part of general business operations. O2, the highest ranked supplier in customer satisfaction among UK mobile broadband users, will talk about how the new technologies being introduced can improve business efficiency and responsiveness.
WatchGuard: System security is becoming even more critical with companies needing to protect important information and, in many instances, comply with industry security regulations. This can lead to a conflict for businesses needing to give their mobile users access to their data and applications. WatchGuard, one of the market leaders in security products, will talk about the challenges faced by organisations and the technologies that can enable cost effective solutions.
Asigra: It is vital that organisations can protect and restore their data, rebuild systems in the event of total loss, and comply with archiving regulations. It is now widely recognised that a cloud solution provides an ideal platform to satisfy these requirements and Asigra, the market leader in the technologies that support this type of solution, will be talking about the features and benefits the introduction of an online cloud can deliver.
Force 10: Organisations rely heavily on their systems to support their dynamic and increasingly demanding environment. It is important that the company infrastructure is reviewed and updated to ensure it will enable effective and efficient operations to maximise profitability. Force 10 will discuss a range of technologies which can be introduced to ensure business performance both now, and moving forwards into the future.
Kaspersky: Virus and other malware attacks now pose one of the biggest threats to an organisation's ability to operate. For over 14 years the team of experts at Kaspersky has worked on exposing, analyzing and neutralizing IT threats. Along the way, they have amassed a tremendous amount of experience and knowledge about malware and how to deal with it which they will be sharing with delegates at this event.
Agenda:
Wednesday,
26th
September
, 2012
9:30 am –
Registration
10:00 am – 10:15 am
Exhibits Open
Opening and Introduction
10:15 am - 11:15 pm
Dell – Syed Mohiuddin
Business products of the future, their affordability and how they will benefit the SMB market.
11:30 pm – 12:00 pm
WatchGuard – Adam King
Stop a social media disaster? How to isolate areas of the web to business advantage.
12:15 pm – 1:15 pm
Lunch provided by DSM and Facility Tours
1:30 pm – 2:00 pm
O2 - Colin Hartshorne
Social Media in a Mobile World – New products integrating the outside world into the palm of your hand.
2:15 pm – 2:45 pm
Asigra – Gareth Dryden
Go forward with online backup.
3:00 pm – 3:15 pm


Coffee and Networking
3:30 pm – 4.00 pm
Anglian Water - Andy Kendall
Super Resilient Business – putting management systems into practice
4.00 pm – 4:30 pm
Kaspersky – Peter Galvin
How to protect virtual VMware server & desktop installations