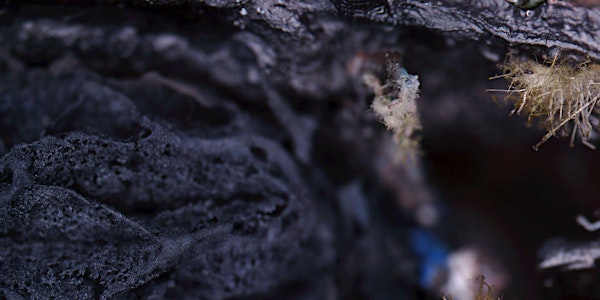 Petrified Media by Stephen Cornford - Exhibition tickets
Location
Wills Memorial Building, School of Earth Sciences, EarthArt Gallery
Queens Road
Bristol
BS8 1RJ
United Kingdom
Petrified Media explores the relationship between minerals and scientific media and a speculative future of contemporary electronic waste.
About this event
Stephen Cornford is a media artist whose work with used consumer electronics has earned him an international reputation. Much of his recent work has been made in collaboration with science research facilities, enabling access to specialist imaging techniques and facilities to work with technologies that are impossible to manipulate by hand. For his Earth Art Fellowship, Stephen has been working with volcanologists from the University of Bristol's School of Earth Sciences on the NERC funded Disequilibrium project. He explored the relationship between the rocks which these scientists work with and the technologies they use to image and analyse them: the relationship between minerals and media.
During his Fellowship, Stephen has produced a new video work, To Photograph A Rock, and a body of microscope photographs, three of which are exhibited here. To Photograph A Rock draws comparisons between the earth process studied and emulated in volcanological experiments and the technical processes involved in the manufacture of digital cameras. Assembled from rotating pumice, found footage, screen recordings of scientists working, an x-rayed smartphone camera, and corrupted video files, the work considers the continuous presence of silicon throughout the scientists' experiments, as both earth media – the silicates found in magma – and technical media – the cameras and computers used in their analysis.
For the Projected Landscapes, Stephen appropriated the experimental processes of petrology to analyse the chemical composition of an iPhone. These photographic works explore a speculative future of contemporary electronic waste as it becomes petrified into the stratigraphic record of the planet. A recently obsolete iPhone5 was sliced into cross-sections, each of which was heated to a different temperature. The resulting samples were then ground, polished, photographed and analysed using a scanning electron microscope to locate some of the metals found in the phone's components, applying a geological methodology to a hypothetical technofossil of a projected future.
The EarthArt Gallery operates at limited capacity. Tickets must be shown before entry. Please wear a face covering.