• PG Awards 2014 • @ GDC • With Chukong Technologies & Kamcord •

Monday, 17 March 2014 from 18:00 to 20:00 (PDT)
Event Details
You are cordially invited to the exclusive PG Awards reception on Monday 17th March. 
The votes will have been cast, counted, checked, and doubled checked. With the bubbly on ice and the stage set, all we need you to do is join us for an evening of thrills (remember last year?!), spills, and celebration! Thanks to our lovely chums at Chukong Technologies and Kamcord there will be posh nibbles and celebratory drinks for all!  
Yes, welcome to the fifth annual Pocket Gamer Awards, where we gather to celebrate the very best mobile and handheld releases from 2013 with 14 special categories, and it's an occasion we'd like to share with you at an exclusive reception and awards ceremony.  
Sign up ASAP below to make sure you get your place, as with all our events, we welcome anyone working in the games industry but please register in advance and bring your business card to gain entry on the door. 
Once all the awards have been handed out and we have given the winners a good pat on the back, we'll head upstairs for the PG St Patricks Day Party! 
***Please note RSVP's are limited to the 4 attendees per company (this does not apply to the event sponsors!) A current business card MUST be presented on entry***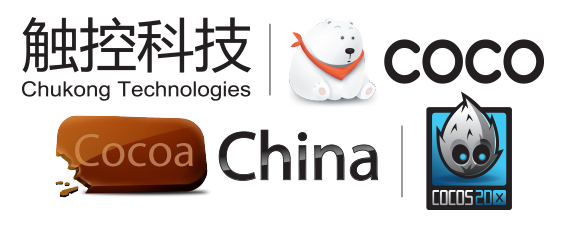 As the largest mobile game company based in China, Chukong Technologies is a leading game developer, international publishing partner and gaming community manager under its Coco and CocoaChina brands.Chukong has helped some of the world's largest mobile developers navigate the complexities of the Chinese mobile market, as well as published many of the most popular mobile titles in China, such as the Fishing Joy franchise. Chukong also sponsors and manages Cocos 2D-x, one of the most widely used 2D game engines in the world.
http://www.cocoachina.com/   

Kamcord, a mobile gameplay recording solution for iOS and Android, allows your users to record and share their favorite gameplays. We've built a community around these shared videos, which helps developers of all sizes drive downloads and entertain their users.
The Steel Media team are out in force in San Francisco. 
If you'd like to arrange a meeting during the week, contact the team below:

Biz Dev B2B - Lisa.Bisset (at) steelmedia.co.u
k
SM Agency & B2C Sales
- Alex.Rennie (at) steelmedia.co.uk
B2C Sales - Teddy.Florea (at) steelmedia.co.uk 
Events - Elspeth.Lawson (at) Steelmedia.co.uk
Biz Dev, Partnerships and anything else - chris (at) steelmedia.co.uk

PG.biz news and interview - Keith.Andrew (at) steelmedia.co.uk
Games coverage on PG & AppSpy - Rob.Hearn (at) steelmedia.co.uk
Games coverage on PG & AppSpy 
- 
Matt.Diener (at) steelmedia.co.uk
Games coverage on 148Apps -
Jeff.Scott (at) 148apps.com
When & Where

Roe
651 Howard St
San Francisco, CA 94105


Monday, 17 March 2014 from 18:00 to 20:00 (PDT)
Add to my calendar