PG Mobile Mixer @ GMGC with Tapjoy

Tuesday, 8 March 2016 from 18:00 to 21:00 (CST)
Event Details
Pocket Gamer 将在GMGC 期间举办Mobile Mixer!
It's almost time for GMGC again, and you know what that means: Another mighty Pocket Gamer Mobile Mixer!
GMGC 2016即将在北京举行,这也意味着Pocket Gamer 将在活动的同期举办我们标志性的Mobile Mixer!
We've got our grand sponsor friends Tapjoy lined up, who'll all ensure you have a fantastic time at our free showstopping Mixer.

本次活动由Tapjoy倾情赞助,希望你可以享受一个美好的夜晚时光。
As always we'll get a panel of industry luminaries together to discuss the big news streaming out of GMGC. It'll be the perfect opportunity to sit back and take stock while enjoying a few well-earned drinks with the Pocket Gamer team, and to carry on your networking opportunities in comfort.
Tapjoy will be collecting business cards on the night to be entered to an exclusive Prize Draw to be drawn after the panel discussion! 

活动期间我们会有一个座谈来探讨GMGC的热门话题,这里将是在忙碌一天后很好的休息之地,与Pocket Gamer的团队一起享受畅饮时光,并在一个舒适的环境中进行业内交流。

Mobile Mixer tickets are now open. Remember to bring along a business card to get in the door on the night!
Mobile Mixer的门票开放注册中,请携带你的名片进行签到。

AGENDA
日程
18:00 - 19:00: Networking beers & snacks
18:00-19:00 自由交流供应啤酒和小吃
19.00 - 19:30: Discussion panel & presentation
19:00-19:30 分享和座谈
19:30-onwards: More drinks & networking
19:30之后:更多的饮食和交流时间

SPEAKERS & TOPIC
分享嘉宾和主题

"Overseas Marketing and User Acquisition"
海外用户获取

Martine Spaans, Tamalaki Game Publishing & Marketing Consultancy, chairing panel
Rae Wang, Director of Operations, Tapjoy China
Vladimir Funtikov, CEO, Creative Mobile 
Sergio Salvador, Global Head of Gaming Partnerships and Head Mobile, APAC

More speakers to be announced soon!
更多分享嘉宾即将公布

SPONSOR
赞助商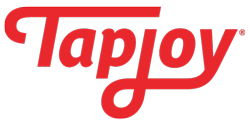 Tapjoy is the world leading marketing automation solution and performance based
advertising platform for mobile app publisher.
Tapjoy's goal is to maximize the value of every user for freemium mobile app
publishers. Its Marketing Automation and Monetization Platform for mobile apps
uses market leading data science, user segmentation and predictive analytics to drive
deeper engagement and optimize revenue from every user. Tapjoy's SDK is
embedded in more than 270,000 apps with a global reach of more than 500 million
monthly active users (December, 2014).
Tapjoy was founded in 2007, with more than 2 million daily ad engagements and
over 270,000 active apps. Backed by top-tier investors including J.P. Morgan Asset
Management, Rho Ventures, North Bridge Venture Partners, InterWest Partners, and
D.E. Shaw Ventures, Tapjoy is headquartered in San Francisco. The company also has
offices in New York, Los Angeles, Chicago, Santa Barbara, Atlanta, Boston, London,
Beijing, Shanghai, Seoul and Tokyo.
---------------------------------------------------------------
Tapjoy 简介
Tapjoy 是全球顶尖的效果类移动广告平台,也是全球独家的预测性分析、营销
自动化及流量变现解决方案提供商。
其核心任务是帮助苹果及安卓的免费移动应用开发者在全球范围进行流量变现
和用户获取。它将移动广告技术,预测性分析技术,营销自动化工具,IAP(IAP:
指应用内消费)促销工具,以及通过广告实现流量变现几大利器集于一体,通过
一套完整的解决方案,帮助开发者赚取更多收入和提升用户黏度。
只有 Tapjoy 的营销自动化和流量变现平台可以将每个移动应用内的每个用户的
潜在价值挖掘到最大化。一个强大稳定的获取新用户的流程对于每个应用开发者
的成功都是至关重要的。Tapjoy 使用用户数据监测、高级预测性分析工具和经
验来吸引新用户。甚至能够细分并判断最具价值的用户群,从而实现精准营销。
2007年成立于美国旧金山,Tapjoy覆盖全球每月多达4.51亿活跃移动设备用户,
21 万活跃 APP,以及每日多达 152 万次的广告完成次数。Tapjoy 拥有一流的投
资方,包括 J.P. Morgan Asset Management,Rho Ventures, North Bridge Venture
Partners, InterWest Partners 和 D.E. Shaw Ventures. 总部位于旧金山,分支机
构遍布纽约、洛杉矶、芝加哥、圣巴巴拉、亚特兰大、波士顿、伦敦、杜塞尔多
夫、北京、上海、首尔以及东京。
When & Where

Drei Kronen 1308
Block 5, China Red Street
Gongti East Road, Chaoyang District
Beijing
China

Tuesday, 8 March 2016 from 18:00 to 21:00 (CST)
Add to my calendar