PG Party- FunPlus, Chukong Technologies, Everyplay, AppsFlyer & WildTangent

Monday, March 17, 2014 at 8:00 PM

-

Tuesday, March 18, 2014 at 12:00 AM (PDT)
Event Details
The Pocket Gamer crew are back in San Francisco for GDC! As anyone who attends GDC will know, the only place to be on opening night is at the Pocket Gamer party!   We've teamed up with the lovely folks at FunPlus, Chukong Technologies, Everyplay, AppsFlyer & WildTangent to host an PG Party that will truly kick off your show with a bang.
We've gone all out for ST PATRICKS DAY so come along with your Irish flags, shirts and lucky charms and we we'll eat, drink and be very merry!
Supplying the tunes and keeping the party pumping we'll have PlayStation's legendary DJ R3Y plus a load of fun and Irish inspired activities throughout the night! 
RSVP below and come early to avoid the long queues outside!  As with all our events they are FREE to attend for anyone working in the games industry. 
***Please note RSVP's are limited to the 4 attendees per company (this does not apply to the event sponsors!) A current business card MUST be presented on entry***
Our Wonderful Sponsors

FunPlus is a mobile social gaming company that puts fun first for players worldwide. The company's signature game, Family Farm, is enjoyed by over 4 million players each day and growing. Founded in 2010, FunPlus employs over 200 people and is headquartered in Beijing, China, with offices in San Francisco, CA, and Vancouver, Canada. More information is available at http://www.funplus.com/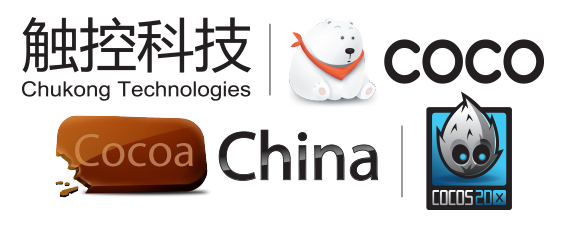 As the largest mobile game company based in China, Chukong Technologies is a leading game developer, international publishing partner and gaming community manager under its Coco and CocoaChina brands.Chukong has helped some of the world's largest mobile developers navigate the complexities of the Chinese mobile market, as well as published many of the most popular mobile titles in China, such as the Fishing Joy franchise. Chukong also sponsors and manages Cocos 2D-x, one of the most widely used 2D game engines in the world.
http://www.cocoachina.com/   

Supercharge word of mouth by letting players share video replays with Everyplay Replays! Live in over 250 mobile games including Rovio's Bad Piggies, Dreamwork's Turbo, Chillingo's Tiny Troopers 2, Everyplay Replays enables your fans to spread the word on Facebook, Twitter and YouTube! Get the free service that's delivering up to 7.5% of daily installs to hit games!
Increase your revenues with in-game video ads that reward users with virtual items! Everyplay GameAds are used by top games like Song Pop, Ruzzle, Sonic Dash and Hill Climb Racing to drive industry leading monetization.

AppsFlyer is a leading mobile app tracking and campaign analytics SaaS platform that allows app developers, brands and agencies to measure their entire mobile user acquisition across all media sources including paid, organic, viral and social. 
AppsFlyer's NativeTrack™ technology provides a universal, independent attribution authority that is integrated with more than 300 ad-networks and media sources. As a Facebook Mobile Measurement Partner, AppsFlyer is a one stop shop for any mobile advertiser providing unbiased attribution, mobile campaign analytics, in-app user engagement, lifetime value analysis, ROI and retargeting.

 WildTangent is a worldwide cross-device games company focused on the distribution and monetization of mobile, social and online games. The company has three main divisions: WildTangent Games offers a service that allows consumers to play thousands of premium games free, courtesy of brand advertisers, or they can purchase games. WildTangent Media  delivers a patented mobile and digital advertising platform that connects leading brands with highly engaged audiences through premium advertising solutions. WildTangent Studios develops mobile games for iOS, Google Play, Amazon and WildTangent Games, including titles Polar Bowler and Word Science.
The Steel Media team are out in force in San Francisco. 
If you'd like to arrange a meeting during the week, contact the team below:

Biz Dev B2B - Lisa.Bisset (at) steelmedia.co.u
k
SM Agency & B2C Sales
- Alex.Rennie (at) steelmedia.co.uk
B2C Sales - Teddy.Florea (at) steelmedia.co.uk 
Events - Elspeth.Lawson (at) Steelmedia.co.uk
Biz Dev, Partnerships and anything else - chris (at) steelmedia.co.uk

PG.biz news and interview - Keith.Andrew (at) steelmedia.co.uk
Games coverage on PG & AppSpy - Rob.Hearn (at) steelmedia.co.uk
Games coverage on PG & AppSpy 
- 
Matt.Diener (at) steelmedia.co.uk
Games coverage on 148Apps 
-
Jeff.Scott (at) 148apps.com
When & Where

Roe
651 Howard St
San Francisco, CA 94105


Monday, March 17, 2014 at 8:00 PM

-

Tuesday, March 18, 2014 at 12:00 AM (PDT)
Add to my calendar