Description
Session Times
Morning: 10:30 - 13:00
Afternoon: 14:00 - 16:30
Riso Your Research
Doctoral researchers and staff from across the University of Southampton are invited to work together to create a paper poster which communicates a research project using a colourful analogue printing technique: RISOGRAPH.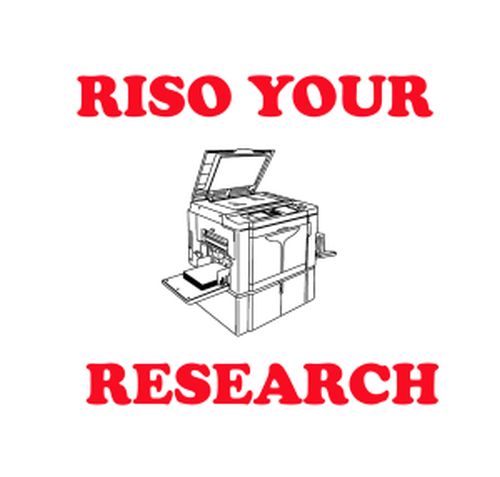 The posters created from the workshop will be exhibited at the Winchester School of Art (WSA), the Festival of Doctoral Research Closing Reception and on the WSA PGR blogsite.
To bring:
Attendees are asked to bring along images and text to cut and paste, collage and print.
Organised by:
This event is being run by the Rotundanists in association with the Publisher Hub at WSA.
The Rotundanists is a newly formed research group led by PhD students, Jonty Lees, Lucy Woollett and Noriko Suzuki-Bosco at Winchester School of Art. They share concerns about participation, collaboration, innovative approaches to pedagogical and socially engaged art practices, and use value of art.
---
This event is funded through the PGR Activities Fund and forms part of the Festival of Doctoral Research 2017 - see the full programme here. #PGRFestSoton

Organiser of PGR Fest: Riso Your Research