PG's Big Indie Mixer ★ Develop ★ Samsung, Immersion, Everyplay & Unity & TrailerFarm★

Tuesday, 8 July 2014 from 17:30 to 22:00 (BST)
Event Details
It's summertime already, so that means the UK's biggest game developers conference, Develop, is upon us once again. We're gearing up to turn Brighton into a hive of fun, frolics and opportunity with a massive Pocket Gamer mash-up event on July 8th, 2014, at Brighton's Alfresco.
We'll be hosting one of our famous (infamous?) Pocket Gamer Mobile Mixers courtesy of Everyplay/Unity, which will also boast an exciting Immersion, Samsung & TrailerFarm sponsored Big Indie Pitch session to help all you indie devs get noticed (while having a drink in your hand).
In case you're new to the Big Indie Pitch concept, we put indie game devs in front of leading journalists and industry players for three minutes to show off their new titles and receive feedback, inspiration and exposure, before moving on to the next expert in traditional speed-dating style.
The Mobile Mixer offers a great panel session so you can immerse yourself in the world of games creation, business and promotion, before networking the night away with the cream of the development world. 
Develop is an essential event for game makers, and is made all the more essential by the Big Indie Mixer, so register for your ticket today. And if you've got a game you want the world to see, send in the details by clicking right here by 4th July.  We're also happy to talk to anyone who might want to be a press judge in the Big Indie Pitch, contact Elspeth on elspeth.lawson(at)steelmedia.co.uk for more information on how to get involved! 
TrailerFarm have put up an excellent prize for the winning game on the night.  The winner will recieve a slick, story driven gameplay trailer with accomplished motion design, visual effects and animation, they will take your game logo and create a dynamic sting animation as well as providing captivating voiceover a beautiful audio and sfx pass to make it sing! 
See you in Brighton! 
As with all our events, we welcome all individuals working in the games industry - so please bring along your business card to gain entry at the door. Mixers are always popular, so sign up now and avoid the queue!
Evening Agenda
17:30 - 18:30 

Pitchers Registration, 

Networking beers & food
18:30 - 19:30  Round 1 of Pitching 
19:30 - 20.15  Mobile Mixer Panel Discussion 
20.15 - 21.15  Round 2 of Pitching 
21.15 - 22.00  More drinks and networking
Panel Topic:

"The indie guide to surviving and thriving in the mobile gaming world"
Speakers 
George Osborn - Events Editor - Steel Media 
Oscar Clark - EveryPlay Evangelist - Unity
Bob Heubel - Developer Evangelist, Haptics - Immersion
Michael Movel - Creative Director - Fat Pebble
Graham McAllister - Founder - Player Research
Anna Marsh - Design Director - Lady Shotgun 
Nick Baynes - Founder - IronFist Games
Judges 
Laura Kate Dale - Founder of Indie Haven, Contributor to the Guardian&Telegraph 

Jordan Erica Webber - Games Critic and Presenter 

Keith Andrew - Pocket Gamer.Biz

Chris Kerr - Pocket Gamer.Biz

George Osborn - Pocket Gamer

Harry Slater - Pocket Gamer

Giles  Armstrong - Freelance

Mike Rose - Freelance


James Gilmour - AppSpy

Oscar Clark - Everyplay and Unity 

Bob Heubel - Immersion 

Neil Holroyd - Samsung
Sponsors for the Big Indie Pitch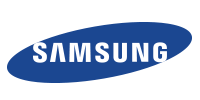 About Samsung Electronics Co., Ltd.
Samsung Electronics Co., Ltd. is a global leader in technology, opening new possibilities for developers everywhere. Through relentless innovation and discovery, Samsung and its development partners are transforming the worlds of TVs, smartphones, tablets, wearables, PCs, cameras, home appliances, printers, LTE systems, medical devices, semiconductors and LED solutions. Samsung Gear App Challenge is part of the series Samsung "Smart App Challenges".
To discover more, please visit Challenge Website : http://GearApp.ChallengePost.com and http://developer.samsung.com.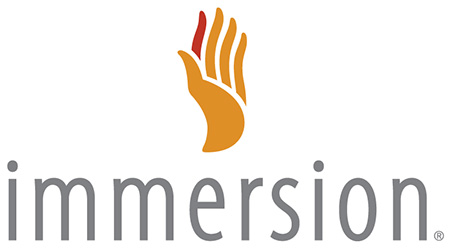 Feel your games!
Immersion's Haptic SDK lets developers add tactile effects into Android games, like Rockstar Games' Vice City or SEGA's Sonic CD. The SDK is free for game developers, and comes with 124 predesigned effects. Experience effects by downloading this app or visit Immersion's Developer Site to learn more.
Sponsor for Mobile Mixer 

Supercharge word of mouth by letting players share video replays with Everyplay Replays! Live in over 450 iOS and Android mobile games including Rovio's Bad Piggies, Dreamwork's Turbo, Chillingo's Tiny Troopers 2, Everyplay Replays enables your fans to spread the word on Facebook, Twitter and YouTube! Get the free service that's delivering up to 7.5% of daily installs to hit games!
Increase your revenues with in-game video ads that reward users with virtual items! Everyplay GameAds are used by top games like Song Pop, Ruzzle, Sonic Dash and Hill Climb Racing to drive industry leading monetization.

https://everyplay.com/

Are you a Kick-Ass Indie Developer? Do you need amazing videos that show off how totally awesome your game is, but don't have a Scrooge McDuck-style budget? Look no further - We set up TrailerFarm Indie just for you. It's where we make videos that give you the killer cut-through you need in an ever-crowded marketplace, but at fixed, transparent and affordable prices.
When & Where

Alfresco
26 Kings Road
BN1 2LN Brighton
United Kingdom


Tuesday, 8 July 2014 from 17:30 to 22:00 (BST)
Add to my calendar
PG's Big Indie Mixer ★ Develop ★ Samsung, Immersion, Everyplay & Unity & TrailerFarm★