PG's MWC Mobile Mixer & After Party • Barcelona • iDreamSky & Paymentwall
Description
The mobile announcements are starting to dry up. The hotel prices in Catalunya have trebled. And we're preparing to pack our sunblock, comfortable shoes, and spare livers.
Yes, it's almost Mobile World Congress time again!
And what MWC would be complete without a Pocket Gamer party?
Well, this one certainly wouldn't, so please do come and join us on the evening of Monday 24th at Carmelitas from 18:30 till much later to enjoy some sangria, spicy sausage, and a slice of the finest networking action in the mobile games industry.
While we can't promise the sunshine, there will be free-flowing cervezas and top-notch tapas courtesy of our wonderful sponsors iDreamSky and Paymentwall. There'll also be plenty to stimulate your brain, with a Mobile Mixer panel on some hot industry topics kicking things off.
Oh, and, of course, there'll be a liberal helping of Pocket Gamers eager to chew the fat and take some notes down about your upcoming game, SDK, or global domination plan.
Sign up early to avoid the queues. As with all our events, we welcome all individuals working in the games industry - just bring along your business card to gain entry on the door.
Agenda
18:30 - 19:00 - Networking, beers & food served

19:00 - 19:45 - Expert Panel Sessions and brief words from our sponsors

20:00 - 23:00 - After Party with beats, bites and booz

e

Featured speakers
Chris James, MD, Steel Media
Pepe Agell, Head of International, Chartboost
Sri Kannan, Founder & CEO, Gamebench
Honor Gunday, CEO & Founder, Paymentwall
Alex Bubb, Head of Partner Management & Marketing, Nokia
Xavier Carillo Costa, CEO, Digital Legends
Panel Subject: The Platform Question

With hundreds of new devices being unveiled this week it's as good a time as any to get to grips with the thorny topic of fragmentation.
As a game developer is it better to focus your efforts on just one platform/device and make the best experience possible (Supercell were a tablet-only company initially and have done okay), or should you look to spread your net as far as possible? And if so, how do you do it?
We'll touch on specific platforms, exciting markets and segue into related hot topics in the games world.
Sponsored by

iDreamSky is China's leading mobile publisher. We love indie and indies love us, such as Halfbrick and Imangi! We are looking to bring more indies to China, so come and show us your game!
http://idreamsky.com/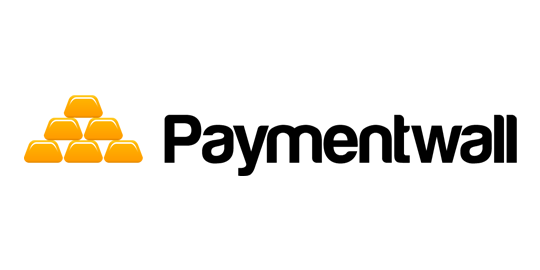 Paymentwall, Inc. is the leading global monetization platform for games, dating sites and SaaS. Paymentwall provides over 100+ online payment options including credit and debit cards, bank transfer and direct debit payments, eWallets and prepaid cards, mobile and land-line payments and payment kiosks/terminals all in 1 platform.

Meet PG at MWC

The Pocket Gamer team are out in force at Mobile World Congress.
If you'd like to arrange a meeting during the week, contact the team below:


Biz Dev B2B - lisa.bisset (at) steelmedia.co.uk
B2C Sales - teddy.flroea (at) steelmedia.co.uk
Hardware and PG.biz - jonathan.morris (at) steelmedia.co.uk
Games coverage and PG.co.uk - Pete.Willington (at) steelmedia.co.uk
Biz Dev, Partnerships and anything else - chris (at) steelmedia.co.uk
Organiser of PG's MWC Mobile Mixer & After Party • Barcelona • iDreamSky & Paymentwall