Event Information
Location
Details of London venue to be announced soon
London, England
Description
Learn the step-by-step system for

building engaging email marketing campaigns for pharmaceutical brands
In this one-day course Julie O'Donnell will take you through the systems, tools and strategies to unlock the potential of email marketing for your brand. This is the only dedicated email marketing training day tailored to the pharmaceutical industry.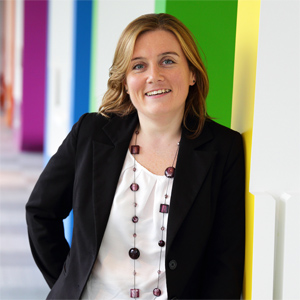 Julie has developed market-leading email strategies to support pharmaceutical brands at a global, regional and national level. Both in-house as the global digital lead at a pharmaceutical company and in various healthcare agency roles. From cultivating a compliant, permission-based email list to optimising the impact of your email campaigns, she's got tried and tested tips and tricks to share to help you fast-track your success.
---


Why a whole day on email?
Email marketing is a highly personalised, one-to-one, conversion-focused channel that you control. When carried out properly, email remains one of the most effective forms of digital marketing.
Recipients decide whether your emails are attention-worthy in 0 to 3 seconds.

Email marketing is consistently voted the top marketing tactic in terms of return on investment.

Email sent to a healthcare professional from a sales representative is typically 5 times more effective than a mass email blast and yields increased reach and deeper engagement.

Two-thirds of emails are read on mobile devices.

Checking email is the top activity performed by healthcare professionals on a smartphone for professional purposes across markets.

Only 4% of companies would rate the performance of their email campaigns as 'excellent'.
This course clearly explains how permission-based email marketing can play an integral part in your marketing strategy to increase customer reach and sales.
---
Who is this training day for and what is covered?
This course is aimed at pharmaceutical marketing professionals – marketing directors, brand managers, marketing executives.

With an important portion of the day focused on field-triggered email strategies, it is also relevant for sales directors.

The course does not delve into the details of hands-on email design but rather focuses on the information that marketers and communicators need to know to get the best out of their agencies and to develop impactful email campaigns.

It teaches the strategies to ensure pharmaceutical companies can leverage email marketing to meet commercial objectives and track key performance indicators (KPIs).

It shares tried and tested tactics to develop a compliant email database of healthcare professionals through the field force and via other channels.

It highlights how to create an email strategy with longevity and what 'quick wins' may exist in terms of developing valuable content at low cost.

Case studies of effective email marketing campaigns within the sector and from other sectors will be used to demonstrate best practice.
Each attendee will receive:
Access to the one day training event including refreshments and lunch

Access to slidekits, checklists, guidance and templates

A one-on-one call with Julie O'Donnell to discuss your email strategy (optional)
---
Take your email marketing to the next level
Other courses cost thousands of pounds and spend just 40 minutes on email marketing, only scratching the surface of email marketing strategy! Whether you're only considering email marketing or are looking to optimise your efforts, this course will help you. Showing you how to increase engagement with your target audience, deliver personalised messages that drive more conversions and meet business objectives such as supporting event registrations, content downloads, etc.
The course will cover:
Email marketing for commercial impact
Why email marketing is still so important

How to build an effective email marketing strategy

Data protection law and building a compliant email list

Field-triggered email vs. mass email
Segmentation to fuel success
Why you need a segmentation strategy

How to build and maintain a segmentation strategy
Creating winning content
Content planning principles

Balancing creation and curation

Content partnerships

Involving healthcare professionals
A checklist for high-performing email
Best practice email design

Email copy writing principles

Email distribution tips and tricks
Integrating email into your other channels
Building cross-functional buy-in

Gathering insight and ideas from across the business Integrating email with your on- and offline strategy (e.g. your websites, your face-to-face events, your webinars, etc.)
Measuring performance and optimisation
Understanding email analytics

How to improve your email analytics strategy

Testing to inform your strategy


---


Logistics
The event will take place in London, conveniently accessed from Heathrow, with the venue soon to be announced.
Commencing at 10am and closing at 5.30pm, the event is designed for those attendees wishing to fly in and out same-day.
The registration fee of €799 includes refreshments and lunch.
The training session is designed for interactivity and to deliver practical information that can be readily implemented by any brand team. As such, tickets are limited with typical training sessions attended by a maximum of 24 people.
---


More about the facilitator, Julie O'Donnell: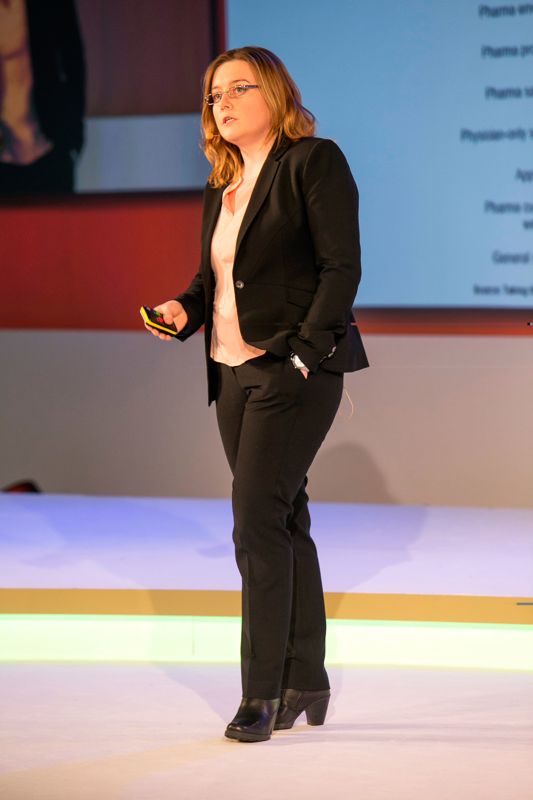 Julie is a digital strategist with over a decade of pharma experience. Most recently she was Senior Director and Head of Global Customer Interaction Management (Digital, CRM & Congress/Events) at Lundbeck – working across brands, functions and markets to develop digital engagement strategies that deliver customer and commercial value. Previously she has held senior leadership roles in healthcare marketing and communication agencies, working with many of the leading pharma companies across therapy areas.
In November 2016 Julie co-founded a new global digital healthcare firm, One15 Healthcare, along with sister company - One15 Digital, a marketing technology startup which creates digital tools and services across sectors. The team are working on their first product – Medit – an app that helps healthcare professionals discover the best medical content online. As such Julie is actively developing email marketing campaigns for healthcare professionals so she can 'talk the talk' and 'walk the walk'!
Connect to Julie on LinkedIn and read her recommendations.
Date and Time
Location
Details of London venue to be announced soon
London, England