Sales Have Ended
Registrations are closed
Sorry but registration for this event is now closed. Please visit jobs.ac.uk here to see the recording of this event and also to see any future events.
Sales Have Ended
Registrations are closed
Sorry but registration for this event is now closed. Please visit jobs.ac.uk here to see the recording of this event and also to see any future events.
Description
Researchers have become increasingly internationally mobile. In fact, being mobile early on in your career undoubtedly enhances your prospects and skills by expanding your networks and access to a larger research community.
Known as the 'happiest country in the world,' Denmark has much to offer international academics. Well-funded research, prestigious universities, job availability and a high quality of life are among the many benefits you can expect from this innovative country. Denmark is becoming increasingly popular among foreign researchers and academics and is a destination well worth considering.
Denmark is considered to be the leading research nation among the Nordic countries and has transformed itself into a global giant in innovation and technology. Universities are responsible for the majority of all public research and they work closely with government, business and industry to generate funding.
To help you explore the opportunities in Denmark, jobs.ac.uk is holding a FREE 60-minute live video event via a Hangout on Air called 'PhD & Research Opportunities in Denmark.'
By attending this hangout you will learn:
What routes there are to doing a doctorate
How to find PhD opportunities and choose a supervisor
How to get access to a fully funded PhD and grants for research
How to compose a good application
What options there are for researchers including benefits and salary
Where to find postdoctoral opportunities
What the reality is like for PhD students and researchers in Denmark including

living costs, relocation tips and support networks
What is a Hangout on Air?
jobs.ac.uk Hangouts on Air are live online video events of Q&A sessions with a group of expert panellists. By following us on YouTube you will be able to watch the live online video and gain real insights, top tips and also have an opportunity to get involved in the conversation.
We want to hear from you - our video hangouts are a two way conversation between our panel of dedicated experts and you. You can submit questions before the event on the Q&A app, via Twitter using #JobsQ or when you register.
Register your place now (click the button above)
This event is open to anyone and is completely free of charge. Register your interest now and we will send you more details of how you can access the live video hangout nearer the time.
We're looking forward to having you involved!
If you are unable to watch the live event please do register and we can email you a copy of the recording so you don't miss out.
Meet the panel
We have picked a panel of experienced, passionate and friendly experts all keen to help answer your questions.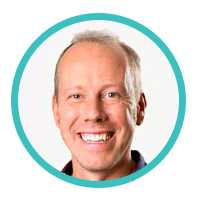 Mark de Vos is a Senior International Mobility Consultant at the University of Copenhagen (UCPH), Denmark. He is a Dutch anthropologist using his international working experience from Ghana, India and China to assist international researchers coming to Denmark. He is responsible for the University of Copenhagen's Dual Career ~ Spouse Network, develops and holds cultural courses and works with several EURAXESS projects, such as the REFLEX project on researchers career development. He also represents UCPH at relevant academic job fairs.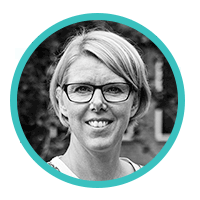 Vibeke Broe is PhD career consultant at Aarhus University since 2012. Vibeke has an MA in English and Communication studies. Vibeke delivers career workshops, seminars and 1-2-1 guidance and coaching aimed at PhD students and Postdocs from all 4 faculties at the university. Vibeke focuses on career options for researchers outside of academia, and through collaboration with various companies, Vibeke has in-depth knowledge about the non-academic labour market and their demands in Denmark.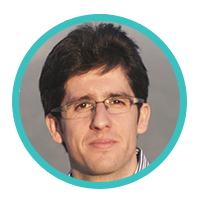 Pedro Parraguez is a Postdoctoral Researcher in the Engineering Systems Group at DTU. He was also an entrepreneur, consultant in innovation and technology transfer, and university lecturer. Pedro received his MSc degree in Innovation and Technology Management from the University of Bath, U.K. and the Ph.D. degree in Engineering Systems from the Technical University of Denmark (DTU). His research interests include complex engineering design processes, interface management, network analysis of socio-technical systems, information flows, and innovation in design. Dr. Parraguez is a member of the Design Society, a fellow of the U.K. Foreign & Commonwealth Office Chevening Programme, and was in 2008 selected as one of the 100 young Chilean leaders.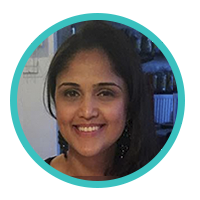 Shivani Joshi is a post-doctoral researcher in the Department of Clinical Medicine, Graduate School of Health, Aarhus University, Denmark. She is a biologist with a keen interest in translational molecular medicine. She was awarded the international mobility Ph.D. stipend in 2010 by Health, Aarhus University. Shivani is from Mumbai, India and chose to do her Ph.D. because she found a topic that complemented her scientific interests and thought it was an exciting opportunity to work across cultures. Moving to Denmark has been a rewarding decision, professionally and personally, for Shivani. She completed her Ph.D. in Medicine in 2014 titled 'Genetic Aspects of Nephrotic Syndrome' and continues her pursuit of bridging the gap between the bench and the bedside.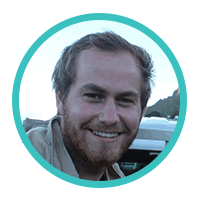 Josh Jenkins Shaw is a PhD student at the Natural History Museum of Denmark at the University of Copenhagen. He moved to Copenhagen from the UK in September 2015 to start his research on beetle taxonomy and evolution. Josh completed his BSc in Ecology at the University of East Anglia (Norwich) and his MSc in Entomology at Harper Adams University (Newport, Shropshire).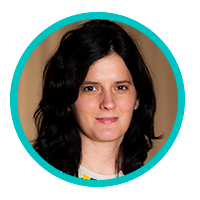 Ileana Rodríguez León is Senior Research Scientist at global healthcare company Novo Nordisk A/S, in Copenhagen, Denmark. She received her Licentiate degree in Biochemistry from University of Havana, Cuba, Msc degree in Molecular Biology from Oswaldo Cruz Institute, Brazil and her PhD degree in Molecular Biology and Biochemistry at the Southern University of Denmark, Odense. Ileana took the position as Senior Research Scientist at Novo Nordisk A/S in 2013. Her research interests include mass spectrometry as a methodology to study proteins and peptides from complex samples, e.g. plasma protein biomarkers.
Organiser of PhD and Research Opportunities in Denmark
jobs.ac.uk is the leading global job board for careers in academic, research, science and related professions, helping connect top talent to higher education, research, not-for-profit and commercial opportunities. jobs.ac.uk is part of Warwick Employment Group, a global family of specialist recruitment and people oriented services, developed by the education sector, for the sector. We provide services to support your employment needs, with local and international job boards, executive search and selection, and temporary staffing solutions.