Philip Sutton RA - His 21st Century Colours EACH BOOKING ADMITS UP TO 4 PEOPLE
About this Event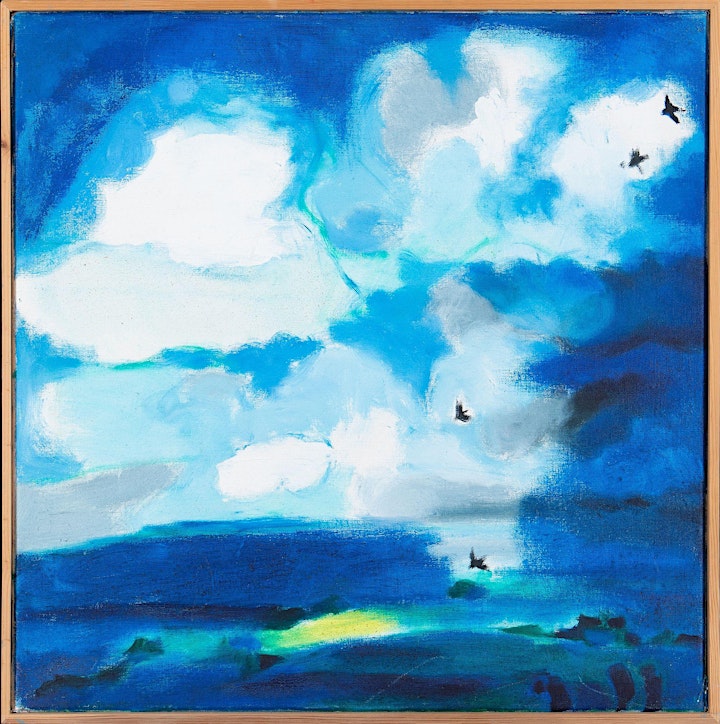 In Philip Sutton's new exhibition he will be showing a selection of works painted from 2000 to the present day. For the past 7 months the artist, who amazes with his brush and colours, has been unable to leave his home but remains focused on his work and upbeat. Philip Sutton RA - His 21st Century Colours is his inaugural exhibition at The Philip Sutton Gallery in Bridport, Dorset. With all forthcoming exhibitions cancelled, the Royal Academician has embarked on opening his own gallery at St. Michael's Art and Craft Quarter in Bridport, Dorset, not far from his home in West Bay. He is particularly excited to be able to show recent works, including vibrant paintings of his home in Dorset, flowers in bright hues and joyous birds. Other works will include paintings from Pembrokeshire, Wales where he lived for many years painting his experiences of looking at the world and expressing his delight at the colours he found.
To read more about Philip Sutton and the exhibition please visit: philipsuttonra.com
PLEASE READ THE FOLLOWING BEFORE BOOKING:
Your Visit:
To help us manage the gallery with social distancing measures, please book a visit in advance.
ONE BOOKING ADMITS UP TO 4 PEOPLE. Whether you are an individual or a group visiting together, only one booking slot is needed to admit everyone.
Please arrive within the time slot that you have booked. If you arrive after your allotted time slot you will lose your booking.
Please bring your booking confirmation - either a print out or the booking on your device.
If you need to change your plans or are unable to visit, please remember to cancel your booking.
Face coverings are to be worn by visitors unless medically exempt or under the age of 11.
Please do not visit if you are feeling unwell.
ACCESS
The gallery is situated on the first floor of a former industrial building; entrance is via external stairs. WE REGRET THERE IS NO DISABLED ACCESS TO THE GALLERY.
There are no toilet facilities available.