Philosophy & Practice of Integrative Education PG Cert- Open Day- 2019 Roll
Description
A post-graduate certificate in Waldorf education
Live online event for prospective students ONLINE VIDEO WEBLINK- https://zoom.us/j/159155182
Crossfields Institute are hosting an online open-day to provide an introduction to their seminal teacher training course.
A chance to find out about applying for the second edition of our pioneering Philosophy and Practice of Integrative Education (PPIE) Postgraduate Course, commencing in January 2019, with additional places still available.
This postgraduate certificate programme is for upper school (secondary school) teachers who would like to develop an integrative teaching practice to meet the changing needs of young people today.
The main aim of the course is to inspire teachers to enliven and develop their teaching practice informed by some of the core insights of Waldorf education and other contemporary approaches to teaching and learning. The programme has two main areas of focus: On the one hand students develop skills in the practical craft of teaching, such as student centred assessment, giving effective feedback, carrying out observations and developing classroom leadership skills. On the other hand, students engage in a more philosophical and personal inquiry into the deeper aims and intentions of education. Here the central questions are what is a human being, what is 'good' education, and what should education really serve? As part of this second line of inquiry, students learn about Rudolf Steiner's pedagogical and human developmental view of the human being. They also learn about the basic principles of Steiner Waldorf education and how these principles can be applied in their own practice.
The programme is designed both for experienced Waldorf practitioners who would like to professionalise their practice, and for state-trained teachers who would like to learn from Waldorf education.
It also prepares teachers to work with the international Acknowledging Creative Thinking Skills (ACTS) approach to 14 to 19 education, a unique creativity and creative thinking skills framework, developed by a trans-european partnership of schools and field experts, that has been supported and funded by the EU.
The course is run by Crossfields Institute and is currently taught mainly to teachers from England, Scotland, Ireland, Finland and Denmark. The second intake starts in January 2019. Delivery is over 18 months and is a mixture of residential intensives (one in Helsinki!), online learning and work-based learning. The programme is recognised by the Ministry of Education in Denmark as the mandatory qualifying teacher education course for those teaching 14-19 year olds in Steiner schools. Accreditation is through Alanus University, Germany, and graduating students gain 20 ECTS credits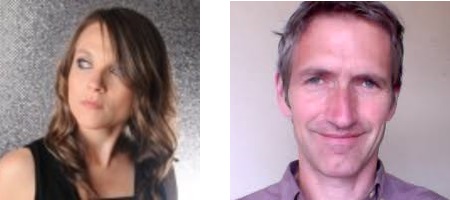 The online event will be hosted by Crossfields Institute faculty staff, including founder Charlotte von Bulow and PPIE co-lead Fergus Anderson (pictured above). Their extended profiles can be found on the Crossfields team page. There will be a presentation of the philosophy, structure and aims of the programme as well as an opportunity to ask questions. Please find an approximate schedule for the session below:
1. Intro to PPIE, overview, rationale and aims
2. Intro to Steiner's view of the human being
3. Principles of Steiner Waldorf education and PPIE
4. Developing teaching practice through PPIE

5. Questions, discussion

For more background on what PPIE involves see the PPIE homepage here.
For any further questions you might have please email us on ppie@crossfieldsinstitute.com.
ONLINE VIDEO WEBLINK- https://zoom.us/j/159155182