Description
Having ideas is easy, making them happen is the hard part.
For the next Photographer's Dining Club, we invited 3 talented speakers and asked them to take us through their process of making projects (both personal and commercial) happen. Exploring all aspects of the creative and commercial process. Warts and all.
By sharing their stories, we will try to give insight to some of these (and many other) questions:
Where ideas come from?
How do you know your ideas are good?
How to get funding and support?
How to pull the right collaborators together?
How to budget, sort locations, and production?
How to execute other people's ideas, for example working on client briefs?
What to do when things go wrong (and they always do)?
How to leverage success when the work is done?


About the event:
After the talks, you will dine with 42 other lovely folks from the industry (Photographers, Agents, Art Buyers, etc). Working closely with the head chef at The Exhibit we built a tasty Mediterranean sharing menu.
Over food and drinks, you have a chance to chew over what you just heard and learn from each other in an intimate setting. And it's a chance to make new connections and catch up with familiar faces. The dinner table is where the magic really happens!
After dinner we facilitate Q&A and hold frank discussions with our speakers - so you get a chance to ask your burning questions.
Join us on Thursday, 2nd November for an intimate evening of talks, food and drinks. Spaces limit to 42, and will sell out quickly, so tickets are available on first come, first served basis.
---
Running order:
6.00pm - Arrive (drinks at main bar on groundfloor)
6.30pm - 'The Gallery' private dining room open (top floor)
7.00pm - Talks
8.00pm - Dinner
9.00pm - Q&A panel discussion
10.00pm - Wrap Up and more drinks
---
Speakers and Special Guests:
Josh Cole - Photographer and Director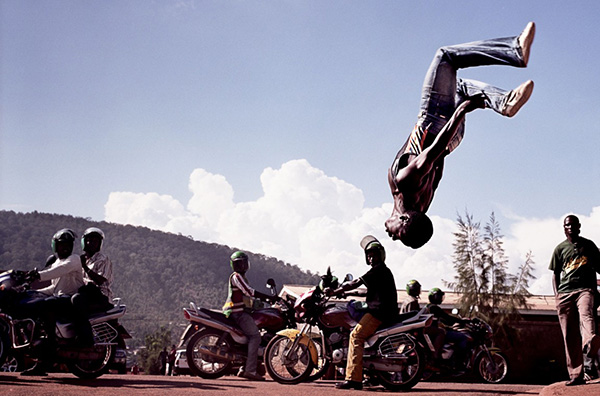 Josh developed his personal work by shooting hip-hop and street culture in the most dangerous and deprived areas from around the world. He made a name for himself from a series of controversial and hard-hitting documentary photos with active street gangs and gypsy communities from across the UK with whom he has developed trusting and lasting relationships. In addition, Josh managed to make a name for himself in the highly competitive London advertising industry working internationally for clients such as Nokia, Levis, Nike, Lucozade, Nintendo, Vodafone and T-Mobile.
In 2011 Josh turned his hand for the first time to directing films. His video Asylum/ Warner for Rudimental in the slums of Manila which won 8 awards to date including Saatchi New Director's Showcase and Best Dance Video at the UK MVAs. He then went on to shoot 3 other ground-breaking music promos including a docu-drama shot in the Blackfeet Indian Reservation in Montana for Chase and Status.
Josh will talk will focus on his film work and his RizeUp project, which helped over 1 million people under 25 register to vote.
http://www.joshcole.co.uk/ | http://wyattclarkejones.com/
Louise Turner - Founder and Photo Agent, Flock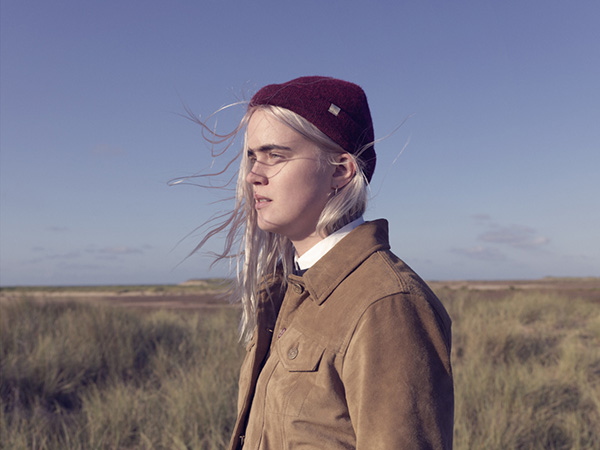 Lousie spent over 15 years as a Project Manager and Art Buyer in some of the best Ad Agencies in London. In 2010, she went on to established Flock, a modern photographic agency representing some of the best photographic talent. Flock was set up as a desire to work with creative photographers collaborating with a wide range of prestigious clients from the worlds of Advertising, Design, Fashion, PR, Publishing, Museums, Music and TV.
Louise will be talking about 'how to get things made' from the perspective of Art Buyer and Agent.
http://weareflock.com/ | Photo by Tom Bunning
Charlie Clift - Photographer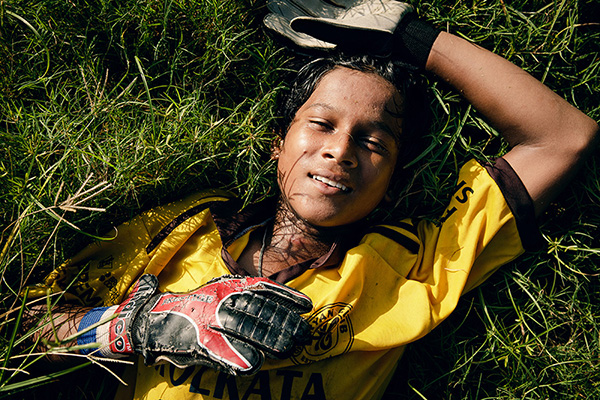 Charlie Clift is a self-taught British photographer whose drive is to photograph people in an intimate and unique way. Charlie has been commissioned by clients such as BAFTA, the Premier League, The Sunday Times Magazine, and Action for Children, and his portraits have been recognised in competitions including the Taylor Wessing Photo Prize and the AOP Awards.
Charlie will be talking about his collaboration with the Premier League and British Council where he travelled to India and South Africa to photograph a project celebrating 10 years using football for social change. In a rather different nature to most commissioned work, Charlie was free to approach this as if it were a personal project, and the resulting exhibition was one of his proudest moments to date.
www.charliecliftphotography.com

---
The Venue: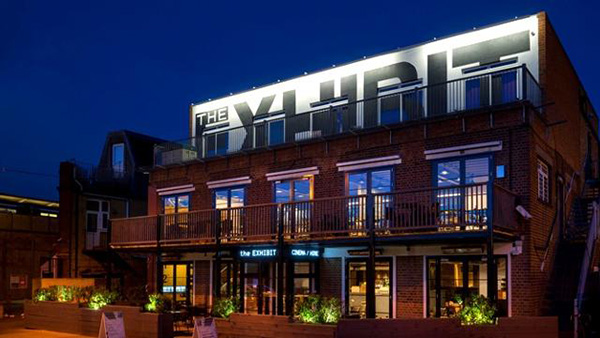 The Exhibit was sourced by our partner Locate Productions. This unique venue, right next to Balham train and tube stations, is set over three floors, contains a restaurant, private party space, and even a cinema!

---
The PDC Team:
Those who have been to our events before, know that there's a lot that goes into organising, curating and hosting each event.
Here's the team that makes things happen:
Anton Artemenkov, Creative Director, Sutherland Labs, Founder and Host @ PDC
Emma Taylor, Creative Consultant, Founder, Creative Advice Network and Curator @ PDC
Angus Light (and team), Locate Productions, Location Scout, Location Manager and Event Producer @ PDC
Each of the partners brings different skills and points of view to the events. However, there is a common thread - a passion for the creative process, a desire to explore new ideas and share stories to inspire image makers today.
Emma has taken the helm to curate the theme and find our speakers for the evening, Angus and his team at Locate Productions, have done what they do best, take care of all the logistics, from finding our venue, to sourcing catering and setting up on the day. Anton is the original founder and will be your host for the evening,
We look forward to meeting you all at the next event!

---
Some fine print //
Refunds - We understand things come up and plans change, so if you have a last minute change in circumstance, please get in touch and we will attempt to find someone from the waitlist to take your spot.
Speaker Changes - Due to the busy nature of our speakers, the line up may change at any time - we will always attempt to replace speakers where possible to make sure we deliver a valuable experience.
Filming and Photography - We may document the evenings by filming the talks and taking photos throughout the night, please be aware that by attending the event you may appear in some of the footage and stills. By buying a ticket you consent to be filmed and photographed, these will appear online. If you do not wish to be filmed or photographed, kindly let us know - or use a plate to cover your face. :)