Description
Summer is coming! And to celebrate, we have another exciting HBCxMeet coming your way. On the 3rd June at 2pm, we will be hosting an exciting Workshop called 'Photography for Bloggers' in collaboration with Anastasija Jegorova and The Fix. Made up of 1 hour of theory followed by 1 hour of practise, you will learn how to take drool-worthy pictures and still-life shots with personality to truly master the art of taking photos for your blog and Instagram feed.

EVER WONDERED HOW YOU GET THAT INSTAGRAM PHOTO? HOW TO CREATE THE PERFECT PHOTO POST OF YOUR TRIP TO BRIGHTON? OR A PROFESSIONAL HEADSHOT FOR YOUR ABOUT PAGE? YOU KNOW, THE ONE WITH THE PERFECT ANGLE, THE BEST LIGHTING AND JUST THE RIGHT AMOUNT OF FILTER?

Well wonder no more, as we have all the answers to your photography related questions. A few of the things you'll learn in this workshop:
the Basics of creating outstanding photos
how to find the right props
how to make the most of the lightning, and tools to help you
filters, editing and basic tricks to find your style
Part one: There will be a one hour theory workshop in which our teacher Anastasija will be sharing with you our food photography expertise. You can expect to learn what exactly it is that makes the perfect picture, how to create a consistent style, which editing software to use, and the dos and don'ts of Instagram.

Part two: Then you get to put all you have learnt into practice, take pictures of fellow students and styled settings, as well as play with your food. Our sponsors Wholly Cakes will be providing you with their real, organic whole food treats to style, prop and experiment with... and of course eat! We'll have lots of food, props, and backgrounds for you to play with, so you'll leave a pro photographer.

This is one masterclass you are NOT gonna want to miss. So grab your ticket, dig out your camera and we'll see you there #hbloggers!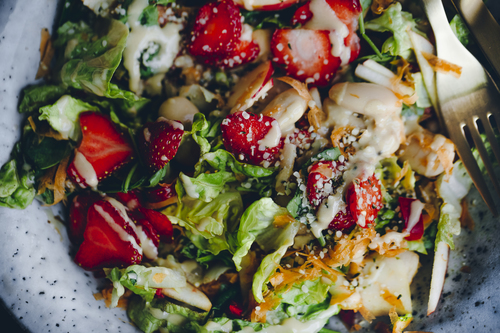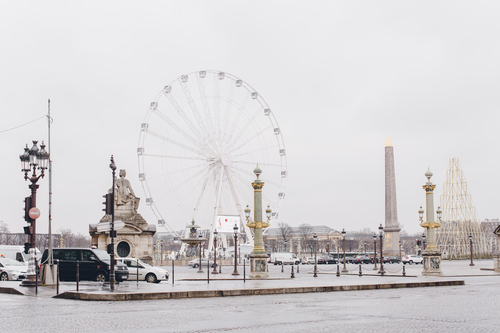 About our Teacher:

Anastasija is a young and aspiring self-taught photographer, specialising in portrait and food. Her interests also include travel and wedding photography. For as long as she can remember, she had a camera in her hands, but would never have imagined to pursue it as a career. Based in London, she can be found eating avocado by the spoon, taking photos, and gazing at the surrounding her nature: http://www.grandmothersfigs.com/

About our Sponsors:

Wholly Cakes are the creators of real, organic, whole food treats. Currently stocked in Salad Pride and available at Wendell Park Market, all their cakes and snacks are gluten, dairy and refined sugar free, so you can enjoy them no matter what your dietary requirements! http://www.whollycakes.co.uk/#/#home

FAQs
What should I bring to the event?
Please don't forget your camera - if you don't have a camera make sure you bring your iPhone with you.

Where can I contact the organiser with any questions?
For any question please email us at info@healthbloggerscommunity.com

Is my ticket transferrable?
We do not issue any refunds, however, you can transfer your ticket to someone else as long as you send us the full name and email address of the person to support@healthbloggerscommunity.com
All pictures are from Anastasija from Grandmother's Figs.