Description
Do you want to learn more about photography and how you can improve your cameras skills and photo-technique? Yes? Then why not sign up for the a one-day photo workshop today for just £55 per person.
Workshop Learning Aims
Based at the Bauhaus Cafe and Gallery, North Street, Ashford, the aim of the the workshop is to help you get to grips with some of the more advanced features on your camera and improve your general photography skills and all are welcome. While the course is aimed at the beginner to intermediate in terms of experience, we cater to those that want to improve their snapping skills on any camera or device, yes, even your smartphone.
You'll have a familiarisation session where you'll go through the camera settings and which are going to help your photography progress. Then you'll be shown some tips and tricks that will help you to get better shots too.

Then you'll go out and do a practical shoot using the tips and techniques discussed earlier on putting into practice the things learned, all the while being expertly guided by best selling photographer, Doug Harman.

You'll be able to create street images such as this...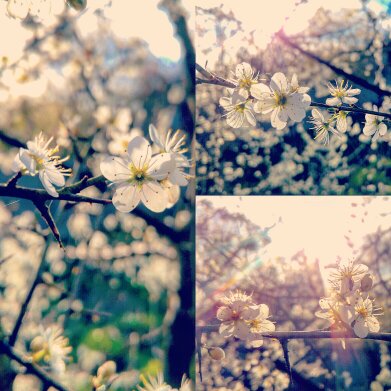 After the Shoot
Once the shoot is over, we will return to the Creative Collective Gallery and look over your photographs and then do some basic image editing on PC or your smart device and finally, print out your best image.
The workshop takes place at The Creative Collective, 16 Park Mall, Ashford Kent.
The workshop starts at 09:30 and finishes at 16:30.
What is included in the day:
• Expert guidance and tuition
• Refreshments are included throughout the day.
• Printing facilities

What you'll need to bring:
• A camera or smart device
• Your laptop (or suitable tablet or smart device)
• A packed lunch (refreshmants such as teas and coffees are included)
• Notebook, memory card with plenty of space.
The Workshop Agenda
09:30 - Introduction:
1/ Talk over your camera
2/ Camera and photo basics
3/ Controlling colour and white balance
5/ Handling and menus and camera set up

Creative Effects:
• Apertures and Shutter control: Why and what do they do?
• Aperture priority for depth of field control
• Shutter priority for motion/blur control

Composition:
• Framing – Fill the Frame.
• Portrait or landscape format
• Composition
• Focal length, how it affects the shot and avoiding camera shake.
11:30 - Practical Location shoot:
• Street Photography and Candids
13:30 - Half hour for Lunch (not included)
14:00 – Image Download and Editing with "how toos" on:
• Sharpen your images
• Brighten your images
• Convert images to black and white
• Filter effects
• Printing
15:30 - Picture assessment, Q&A and print a couple of your favourites from the day.
16:00 – Ends.