Photoshop For Business - Create Your Own Content Marketing Workshop
Description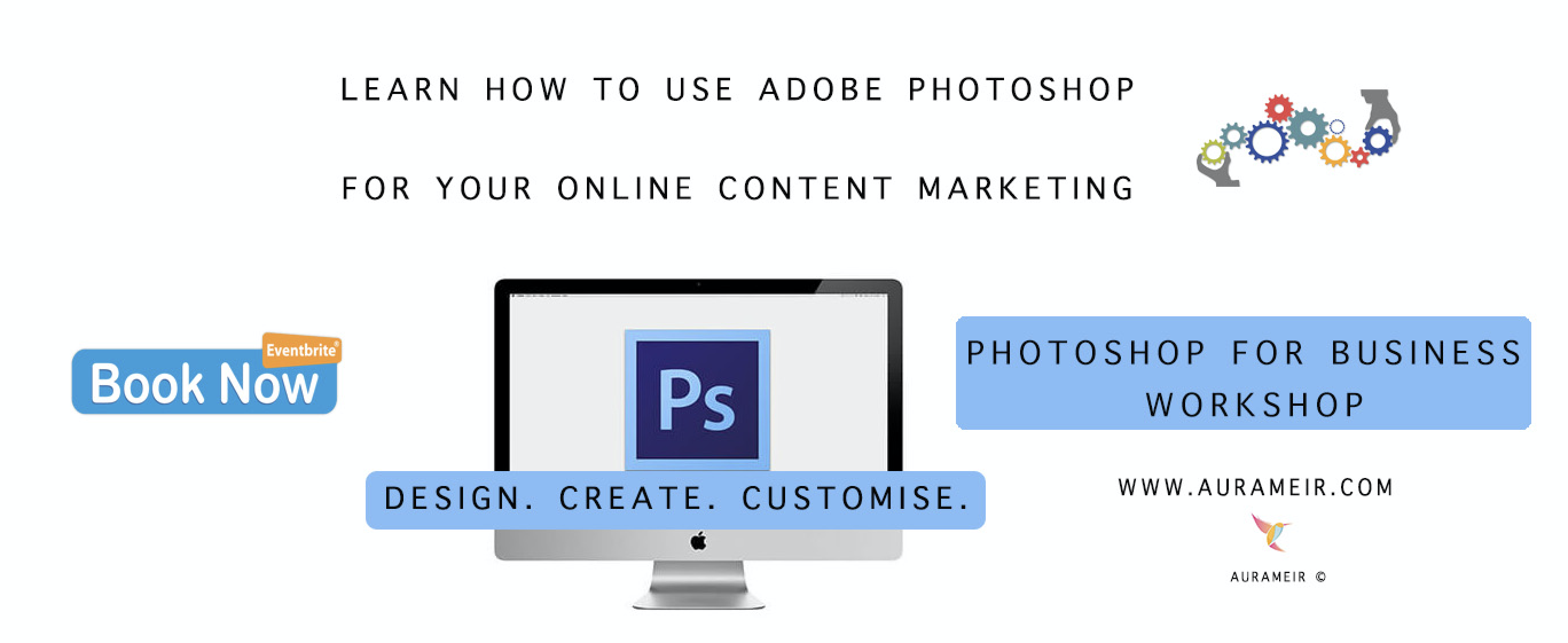 When you're starting a business with little money, you need to bootstrap. Bootstrapping means you pay for and learn how to do it all in the beginning, including the designing of your items with programs like Adobe Photoshop. You have very little time and NO idea how to go about it…
Welcome to this workshop. Where you will be introduced to Adobe Photoshop CC where you will learn quickly how to design things such as online social media ads, landing pages, business cards and print advertisements. With a low monthly cost on adobe's photoshop cloud subcription, you will have the skills and know-how to build whatever you need quickly and efficiently.
This workshop walks you through such things as setting up your workspace (and what it is), email marketing template design, social media company banners, masking, making a full-page ad and online business ads, and many more. You will not only learn how to use the program but you will learn how to use the shortcuts to save time. The faster you learn to use shortcuts, the faster you will get your projects done, and that's money saved.
This training session is ideal for a small to medium businesses & business owners, individuals working within a large company (perhaps in the marketing department), social media managers or any individuals with online marketing experience looking to expand their knowledge. As stated briefly in the paragraph above, this workshop is designed to teach you in simple terms how Adobe Photoshop CC can work for your business. Here's a breakdown of what you can expect on the day:
Adobe Photoshop CC for Business:
Photoshop for Business introduction - Understanding Photoshop basics

Customising Marketing & Sales ads your business with design

Removing objects or images and replace them with custom edits

Working with typography, transparent files, colour theory and image resolutions

Making posts more effective - creating custom ad posts for social media platforms.

Designing content for marketing - email marketing templates. etc

Photo editing for online use including landing pages and campaigns

Easy and effective Photoshop templates - website sliders , facebook, twitter, linkedin ad banners

Printing from Photoshop, Image compression and optimisation settings
What are the requirements?
Trial or actual version of Photoshop CC (we can help you install this on your device)

Know basic file management
What am I going to get from this business workshop?
Working with layout design and typography for sales and marketing ads

Know the ins-and-outs of Photoshop basics

Know enough to experiment in Photoshop and export files for both web and print.

Learn how to customise content to help stick your company brand guidelines
Date and Time
Location
The Custard Factory
Workshop Studio
The Greenhouse
Birmingham
B9 4AA
United Kingdom