PHP Hampshire - November 2016 Meetup

Wednesday, 9 November 2016 from 19:00 to 23:00 (GMT)
Event Details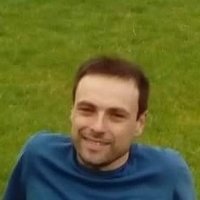 I am a senior lecturer in computing at Southampton Solent University and teach a range of subjects including client- and server-side web development and Android development. In the 1990s I did my PhD at the University of Bath in Computer Modelling of Antibodies, during which time I picked up a range of programming and web development skills. During this time I developed a web front-end, 'WAM – Web Antibody Modelling', to an existing antibody modelling package; this site was used extensively by medical researchers to predict the three-dimensional structure of antibodies designed to fight disease. I am also interested in open geodata, contributing data and tools to the OpenStreetMap project, augmented reality for walkers and learning tools to help students visualise client-server communication in introductory PHP development, the subject of this talk. Outside of computing I enjoy walking, climbing and cycling.
EPHP: A tool to help students learn the very basics of PHP
During 10+ years of teaching PHP I have come to recognise that many introductory-level students find the client-server architecture of server-side web applications confusing and often confuse the programming constructs used to get data from the front-end (e.g. HTML form, query string) and from the database. Beginner students also often fail to appreciate the meaning of code inside a typical loop used to iterate through the results of an SELECT query in PHP. "EPHP" aims to give students a clearer appreciation of what is actually going on with a typical database-driven PHP application by visualising the components of the application and how they interact. Students can see the data cross the network, and view and edit representations of the HTTP requests and responses live in the browser - as well as clearly see the link between $_GET and $_POST variables and the corresponding form data, and visualise the operation of a typical "while" loop used to visualise database results. The talk will include a demo as well as technical details on how the application is built, and will invite feedback from the audience.
5 Minute Lightning Talk

We've introduced a new 5 minute lightning talk each month especially for local PHP folks to briefly show something to the PHP Hampshire audience. This could be anything from something cool you've been working on, an awesome tool you've discovered, or even trying out an idea for a longer talk.
This month's lightning talk will be by Wade Urry.
---
Follow us on Twitter @phphants for updates on this and any future events.
Also join our IRC channel, #phph on Freenode, or join directly at http://phphants.co.uk/chat.
We are always on the lookout for speakers for events - give us an email on speak@phphants.co.uk and we'll try fitting you in!
Schedule:
Attendee List
Sort by:

Date

|

First Name

|

Surname
When & Where

Oasis the Venue
Arundel Street
PO1 1NP Portsmouth
United Kingdom


Wednesday, 9 November 2016 from 19:00 to 23:00 (GMT)
Add to my calendar
Organiser
PHP Hampshire is a PHP User Group aiming to help people learn, share our knowledge and support the PHP community in Hampshire.