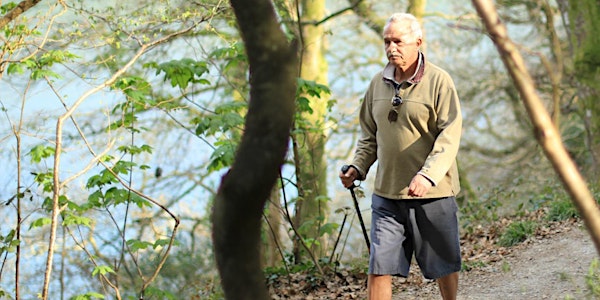 Physical Activity Policy Through the Life Course
Location
National Centre for Sport and Exercise Medicine, School of Sport, Exercise and Health Sciences
Loughborough
LE113TU
United Kingdom
Description
This Event forms part of the ESCR-funded Series on Ageing and Physical Activity http://seminars.ecehh.org/

This seminar will advance understanding of the policy process as it relates to physical activity in older age by critically discussing policy perspectives and evidence needs. It will help stakeholders focus their lobby efforts by encouraging a critical examination into how the policy process can lead to more effective distribution of resources. Speakers from the policy sphere, key stakeholder groups, and academia will provide various perspectives about engaging with the policy process to produce successful outcomes.
SCHEDULE:
9:30 - 10AM: Registration and refreshments
10AM: Welcome – Dr Joe Piggin and Steve Harris (NCSEM): Why good policies sometimes fail (15 minutes)
10:15AM: Dr Mike Brannan, PHE (30 min talk 15 minutes for Q&A). TITLE: Physical activity for individual and population health across the life course
11AM: 10 minute activity break
11:10AM: Bob Laventure, HEPA Europe Active Ageing Working Group Chair (30 min talk,15 min Q&A)
TITLE: "Everybody's interest, Nobody's responsibility"
12 noon: LUNCH
1PM: David Terrace: Age UK (20 minutes talk and 20 mins Q&A). TITLE: Influencing professionals on physical activity – the Richmond Group approach.
1:40PM: Dr. Yu-Ling Chen (Yo yo), Loughborough University (20 minutes and 10 mins Q&A) TITLE: The Sitting Generation
2:10PM: AFTERNOON TEA
2:30PM: Olawale Olanrewaju, Cambridge Uni / NHS (20 minutes and 10 mins Q&A)
TITLE: Physical activity as an intervention for promoting healthy behaviour and cognitive health in older people.
3PM: Expert Panel Discussion: Prof Tess Kay, Dr Cassie Phoenix, et al. TITLE: Future Opportunities for Making Good Policy
3:30PM: Conclusion

Confirmed Speakers include:
Dr Mike Brannan, Deputy National Lead for Adult Health and Wellbeing, Adults Health & Wellbeing Team, Public Health England.
David Terrace, Richmond Group Sports And Activity Lead at Age UK
Bob Laventure, Consultant on Physical Activity and Older People at the BHF National Centre for Physical Activity and Health, and HEPA Europe
Olawale Olanrewaju, Research Associate, University of Cambridge and specialist physiotherapist, West London Mental Health NHSTrust.
Yu-Ling Chen (Yo yo), PhD, Physical Activity and Public Health, Loughborough University
Cassandra Phoenix, PhD, Reader in Critical Health Psychology, Department for Health, University of Bath
Prof Tess Kay, Brunel University
Joe Piggin, PhD, Senior Lecturer in Sport Policy and Management, Loughborough University