Description
5 week course - 5 sessions

This course aims to provide students with an introduction to the basics of academic writing. By the end of the course, students will have gained an understanding of what sets academic writing apart from other types of writing, for example, the journalistic style. The course will include an overview of the elements of an academic essay, including the use of relevant vocabulary. It will also cover appropriate use of grammar, syntax and style.
The course is delivered online by a university academic and includes follow-up written assignments. You will be expected to share your writing in sessions and to evaluate critically your own and others' writing.
Sessions take place on Monday 10, Thursday 13 and Friday 21 July with two further sessions to be scheduled in mid-September and mid-October. Groups larger than 5 can join a class or opt for their own private lessons.

Academy courses are intended to challenge sixth form students (K12 & 13). Very advanced younger students (years 10 & 11) can also benefit from the courses.
---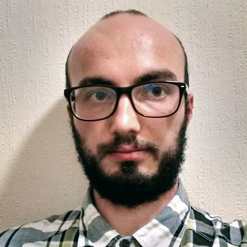 Meet the Course Designer

Thomas is currently working on a PhD in theoretical physics at University College London. He holds an MSci. in physics and philosophy from the University of Bristol and an MRes in quantum technologies from University College London.