Description
This study day for obstetricians, midwives, paramedics and students will provide an engaging and interactive update on professional skills to facilitate physiological breech births, planned or unexpected. The study day would be especially useful for clinical skills teachers who want to include physiological breech methods in professional skills updates or student lessons, due to access to resources after the workshop. The focus is on collaborative, multi-professional working to improve the safety of vaginal breech birth using the skills of all maternity care professionals.
Training will include:
* A research update
* Thorough theoretical and hands-on explanations of how breech babies journey through the maternal pelvis in a completely spontaneous birth (the breech mechanisms), enabling you to distinguish between normal progress and dystocia
* Hands-on simulation of complicated breech births and resolutions, using narratives and videos of real breech complications, to enable you to practice problem-solving in real time
* Models of breech care that work within modern maternity services
* One year's access to the on-line learning space following the training, to continue viewing and reflecting on birth videos in a secure forum, and resources for sharing teaching with professionals in your practice community
Registration begins at 8:30 for a 9:00 start. The Midwifery Society will provide coffee, tea, water, squash and biscuits. They will also have a bake sale. There are plenty of places on campus to buy lunch, or you can bring a packed lunch. Parking is available across the road in the Long Street car park.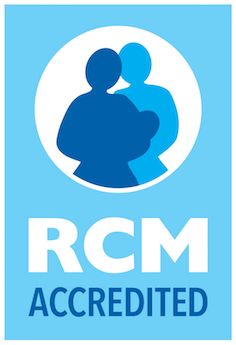 ---
Feedback from study days in Christchurch & Auckland, October 2016:
My main concern was lack of training of staff leading them to believe that breech birth is an emergency. Our RMOs and MWs loved the day and I think feel more empowered. -- SMO (Consultant Obstetrician, Senior Medical Officer)
Thank you so much, this has been the best study day ever! -- Midwife
Information was clear and concise and well presented. Myths dispelled and physiological VBB and when to intervene very clearly explained. Methods to resolve when there are issues during delivery explained and demonstrated. Clear examples given with supporting video and photographs. Extremely valuable. -- RMO (Registered Medical Officer)
Honest, real explanations. How to intervene in a timely manner as opposed to be hands off the breech. -- Midwife
Thank you for a brilliant day of teaching and training. You covered a lot of material not taught as part of our training and it has been valuable. -- RMO
Learning about manoeuvres to use in upright position, eg. shoulder press; visual components have been amazing, the broken down physiology of a breech birth. -- Midwife
---
Facilitators:
Shawn Walker, RM, MA is a UK midwife and PhD candidate researcher who studies how professionals learn skills to safely facilitate breech births. Clinically, she has worked in all midwifery settings – labour wards, freestanding and alongside birth centres, and home births. She led the development of a breech clinic pathway at the James Paget University Hospital (2012-2014), where she worked as a Breech Specialist Midwife. Her research focus on breech birth is part of a wider interest in complex normality – working with obstetric colleagues to enable women at moderate and high risk to birth and bond physiologically where possible. She currently works as a bank midwife at the Norfolk & Norwich University Hospitals NHS Foundation Trust, in addition to periodic teaching, consultancy and breech support across the UK and internationally.
---
References
Louwen, F., Daviss, B., Johnson, K.C., Reitter, A., 2016. Does breech delivery in an upright position instead of on the back improve outcomes and avoid cesareans? Int. J. Gynecol. & Obstet. doi:10.1002/IJGO.12033
Reitter, A., Daviss, B.-A., Bisits, A., Schollenberger, A., Vogl, T., Herrmann, E., Louwen, F., Zangos, S., 2014. Does pregnancy and/or shifting positions create more room in a woman's pelvis? Am. J. Obstet. Gynecol. 211, 662.e1-662.e9.
Walker S, Breslin E, Scamell M, Parker P. Effectiveness of vaginal breech birth training strategies: an integrative review of the literature. Birth. (Early view)
Walker, S., Scamell, M., Parker, P., 2016. Standards for maternity care professionals attending planned upright breech births: A Delphi study. Midwifery 34, 7–14.
Walker, S., Scamell, M., Parker, P., 2016. Principles of physiological breech birth practice: a Delphi study. Midwifery 43, 1-6.
Walker S, Cochrane V (2015) Unexpected breech: what can midwives do? The Practising Midwife, 18(10): 26-29